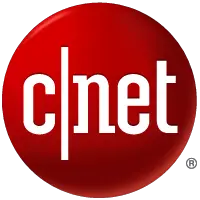 In app (and broadcast) news today, CNET has announced it's tech programming is now available on Microsoft's Xbox 360, and will soon be offered on Samsung Smart TVs. The Android and iOS apps from CNET let users watch and control streaming content any time on their TVs, such as Molly Wood's "Always On" and Brian Tong's "Apple Byte." 
CNET is also featuring second-screen support via the CNET Video+ app, which lets you interact with video content in real time using a Samsung Galaxy device. The CNET Video+ is available for Android, iOS, and soon Xbox SmartGlass which will allow users to use phones or tablets as second-screen devices with the Xbox 360.
The deals with Microsoft and Samsung expand CNET's reach which already include CBS partners such as MSN, AOL, Yahoo!, Roku and YouTube.
"We're programming for every possible screen – from the smartphone to the television – with video increasingly at the heart of everything we do," said Mark Larkin, Senior Vice President and General Manager of CNET.
"We expect CNET's programming will perform well with the Xbox 360 audience, who are looking for the latest tech news and reviews to help shape their purchasing decisions," said Ross Honey, General Manager of Xbox LIVE Entertainment and Advertising.
Source: CNET