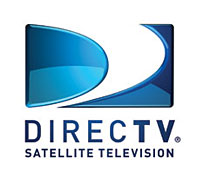 DirecTV and Tribune networks had apparently come to terms on Thursday, April 29. But as of today there's a blackout of 23 Tribune-owned stations including ABC in New Orleans, FOX in Hartford, San Diego, New Haven, Tacoma and Indianapolis, and The CW in several major markets. Tribune also carries Cubs and White Sox games in Chicago, and New York Mets and Philadelphia Phillies games, so the blackout is a potential nightmare for DirecTV subscribers looking forward to the start of the 2012 baseball season.
WGN America has also been removed, but DirecTV indicated a deal to carry the channel would be arranged in a separate negotiation.
According to a press release DirecTV released yesterday, "If the local stations and WGN America do come down at midnight, it will be 100% Tribune's decision to take them away from customers."
Tribune's president Nils Larsen blamed DirecTV saying his company "cannot get fair compensation from DIRECTV and [] cannot allow DIRECTV to continue taking advantage of us."
DirecTV fired back some harsh words at the broadcasting company, saying "Their actions are the true definition of "bad faith" in every sense of the term."
So who's at fault here? DirecTV or Tribune? To the customer it really doesn't matter. What matters is the channels are blacked out.
[UPDATE: DirecTV has filed a complaint with the FCC against Tribune Co.]
[UPDATE April 4: Channels back on. New Contract Covers 23 Local Television Stations in 19 Markets and WGN America]