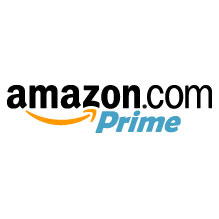 Amazon has entered into an agreement with Viacom to provide more streaming content for their Prime Instant Video service. For subscribers to Amazon Prime, that means content from MTV, Nickelodeon, Comedy Central, TV Land, and VH1 will be free to watch instantly on Kindle Fire tablets, PCs and other supported devices. A few titles in the deal include Avatar: The Last Airbender, The Sarah Silverman Program, and Jersey Shore. The 2,000 additions from Viacom bring Amazon's library to over 15,000.
Amazon's Instant Video service comes packaged with Amazon's Prime shipping service which costs $79 per year. While we have argued the streaming service doesn't have enough brand recognition and is severely lacking in the user experience department, rumors have been circulating that Amazon may possibly launch a separate service to compete with Netflix.
Amazon already owns a streaming service called LoveFilm that operates in the UK. The service which also provides DVD, Blu-ray, and video game disc rentals recently reached a milestone of two million subscribers.
UPDATE: Amazon will apparently not launch a standalone service, or bring its LoveFilm service to the U.S. to directly compete with Netflix. At least, this is what Amazon's Head of Digital Video Content Acquisition Brad Beale told GigaOM in an interview. "The bundle of benefits that come with Amazon Prime make perfect sense to offer to customers," said Beale.