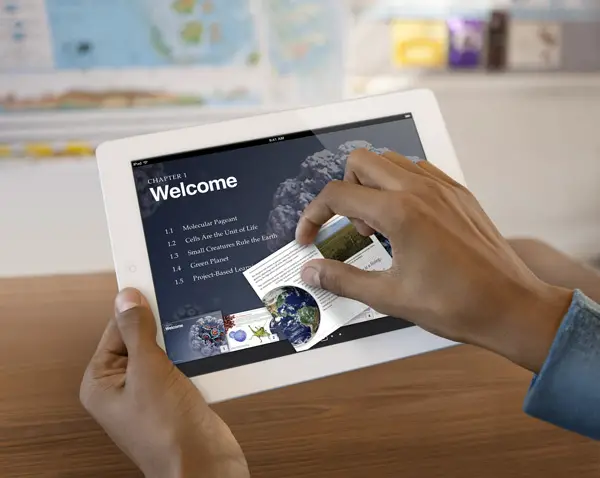 Apple has introduced iBooks 2 for iPad, a new dynamic textbook that makes reading textbooks interactive. The books include animations, videos, photos, and diagrams — all aimed at making the learning process more engaging. The iBooks 2 app can be downloaded for free from the App Store from your iPad. What's interesting about the iBooks 2 is Apple's claim that the textbooks can be kept up to date. Which suggests that the days of outdated textbooks could be over.
"Education is deep in Apple's DNA and iPad may be our most exciting education product yet," said Apple's Senior VP of World Marketing Philip Schiller. Apple says most of the books will be priced at $14.99 or less — a target price which might rock the textbook industry.
A few of the book publishing/educational services companies Apple mentioned as already providing books for iBooks 2 include Houghton Mifflin Harcourt, McGraw-Hill and Pearson.
iBooks Author was also made available today from the Mac Apple Store — allowing anyone with a with an Apple computer to create textbooks, presentations, history books, picture books and other publications. The application provides users with prebuilt templates and is available as a free download.