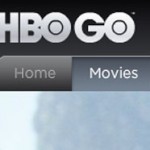 HBO Go is a hot ticket these days, and Time Warner Cable subscribers are not getting left at home. TWC has launched a beta test of the HBO Go and MAX Go services, giving subscribers access to HBO and Cinemax content online. SignatureHome customers were invited via email to try out the services during the beta period which should last for several days. (See below for links to the beta tests.)
TWC says right now the content services are limited to PCs via HBOGo.com and MaxGo.com. However, in the near future access to Apple iOS and Android apps will be offered to subscribers.
With HBO Go and MAX Go you can watch titles from the premium networks streaming over broadband, 3G and 4G networks. You can also bookmark titles, watch extra content and behind-the-scenes footage, search and browse by tags, and customize list viewing options. The websites stream content in standard and high-definition (HD) quality to both Macs and PCs.
Time Warner Cable is one of the last major service providers to offer the services. HBO Go and MAX Go were launched in 2010, with Verizon and Comcast among the first providers to offer the services. Dish Network, DirecTV, AT&T and Charter launched the two services last year. Cablevision is expected to launch the services early this year.
HBO GO beta link
MAX GO beta link
Source: TWC Blog