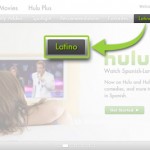 Whether you're a native speaker or want to learn some español, Hulu has made it easier by launching a new library of current and classic content in the Spanish language dubbed "Hulu Latino." The new library is available to Hulu Plus subscribers and in addition to previous titles offers the entire current season of primetime TV shows from Univision, Galavision and Telefutura.
Hulu will also be adding 11 new Spanish-language content partners that include Azteca America, Butaca, Caracol Televisión, Comarex, Estrella TV, Imagina US, Laguna Productions, Maya Entertainment, RCTV, Todobebe Inc, and Venevision. Content from those networks will available starting in 2012.
Non-paying Hulu users are also getting something new. Current primetime TV shows such as "La Fuerza del Destino," "Aqui y Ahora," "Protagonistas," and "Noche de Perros" can now be streamed to PCs the day after airing.