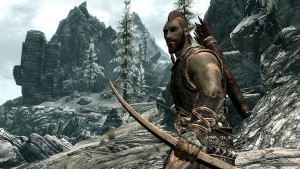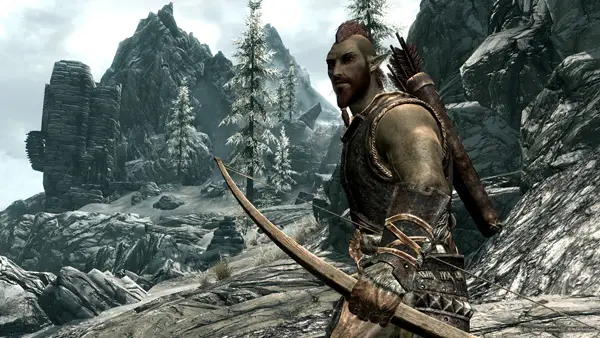 Over the weekend Spike TV hosted its ninth annual "Video Game Awards" (VGA) ceremony, announcing the winners for 2011. The two-hour event was broadcast to over 100 countries and territories around the world. Zachary Levi of NBC's "Chuck" hosted the ceremony, which gave Bethesda Studios "The Elder Scrolls V: Skyrim" the Vector Monkey — naming it 2011's Game of the Year. "The Elder Scrolls V: Skyrim" also won Best RPG.
"Portal 2" won five awards including Best PC Game, Best Multiplayer, Best DLC, Best Performance by a Human Male, and Best Performance by a Human Female.
"Batman: Arkham City" won four awards including Character of the Year for the Joker, Best Xbox 360 Game, Best Action Adventure Game, and Best Adapted Video Game.
Other winners include "Uncharted 3: Drake's Deception" (Best PS3 Game), The Legend of Zelda: Skyward Sword (Best Wii Game), and NBA 2K12 (Best Team Sports Game).
Here's a list of all VGA 2011 winners:
GAME OF THE YEAR
The Elder Scrolls V: Skyrim
STUDIO OF THE YEAR
Bethesda Game Studios
CHARACTER OF THE YEAR
The Joker – Batman: Arkham City
VIDEO GAME HALL OF FAME AWARD
"The Legend of Zelda"
GAMER GOD AWARD
Blizzard Entertainment
BEST XBOX 360 GAME
Batman: Arkham City
BEST PS3 GAME
Uncharted 3: Drake's Deception
BEST Wii GAME
The Legend of Zelda: Skyward Sword
BEST PC GAME
Portal 2
BEST HANDHELD/MOBILE GAME
Super Mario 3D Land
BEST SHOOTER
Call of Duty: Modern Warfare 3
BEST ACTION ADVENTURE GAME
Batman: Arkham City
BEST RPG
The Elder Scrolls V: Skyrim
BEST MULTI-PLAYER
Portal 2
BEST INDIVIDUAL SPORTS GAME
Fight Night Champion
BEST TEAM SPORTS GAME
NBA 2K12
BEST DRIVING GAME
Forza Motorsport 4
BEST FIGHTING GAME
Mortal Kombat
BEST MOTION GAME
The Legend of Zelda: Skyward Sword
BEST INDEPENDENT GAME
Minecraft
BEST ADAPTED VIDEO GAME
Batman: Arkham City
BEST SONG IN A GAME
"Build that Wall (Zia's Theme)" by Darren Korb – Bastion
BEST ORIGINAL SCORE
Bastion
BEST GRAPHICS
Uncharted 3: Drake's Deception
BEST PERFORMANCE BY A HUMAN MALE
Stephen Merchant as Wheatley – Portal 2
BEST PERFORMANCE BY A HUMAN FEMALE
Ellen McLain as GLaDOS – Portal 2
BEST DOWNLOADABLE GAME
Bastion
BEST DLC
Portal 2 Peer Review
MOST ANTICIPATED GAME
Mass Effect 3
GAMETRAILERS.COM TRAILER OF THE YEAR
Assassin's Creed: Revelations – E3 2011 Trailer
EA SPORTS NFL BLITZ DIGITAL COVER ATHLETE
Ray Rice