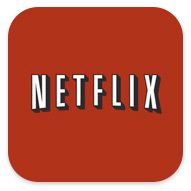 PlayStation 3 has added a Netflix app which will stream video directly to your HDTV via software. Now you can toss away that streaming disc you've been using for a year now. The interface has been redesigned to allow easy scrolling of categories, genres and user-based suggestions. The new app is also based on PS3 code so you can use your controller's analog sticks to quickly browse, add titles, organize queues, and search (with live search suggestions). The Netflix app will launch Monday, Oct. 18. You'll be able to find the app under the Video Icon or What's New Icon in the PlayStation interface.
Netflix has also added Dolby Digital Plus (launching Oct. 18) and 1080i resolution to select titles. "Netflix required an audio solution that could efficiently deliver an outstanding surround sound experience for a wide range of consumer devices," said Greg Peters, Netflix vice president of product development.
For all Netflix news and announcements view our dedicated Netflix category.