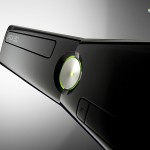 It's only been three years of waiting but a leaked memo from AT&T reveals the ability of an Xbox 360 to control AT&T's U-verse TV service. The news, (still a bit of a rumor) comes via Engadget who also received internal evidence showing that only Xbox 360 consoles with hard drives will support U-verse control. Looks like Arcade owners will be out of luck.
It also looks like U-verse customers will be able to save money by using their Xbox rather than renting a receiver/DVR, although you'll need at least one standard receiver or DVR to run an Xbox 360 as an STB. Best of all, the internal slides show High Definition (HD) as an option during setup, for an additional $10. (A month we're guessing if you don't already have HD service.)
The Xbox connection kit will include an installation CD, remote and dongle. The U-verse feature will apparently roll out November 17, 2010.