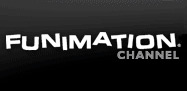 AT&T has launched FUNimation Channel in HD for U-verse customers nationwide. The 24/7 anime network is available with the U-verse TV HD Premium HD Tier on channel 1481.
FUNimation Channel in HD recently added several new series including, "Samurai 7," "Soul Eater," "Baccano," "Eden of the East," "Sengoku Basara: Samurai Kings," "Hetalia: Axis Powers," "Casshern Sins," "Corpse Princess – Shikabane Hime," and "Devil May Cry."
"Anime fans across the U.S. can begin to enjoy top series and specials brought to them in compelling HD quality picture and sound," said Tim Kelly, Vice President of Olympusat.
Launched in 2005, FUNimation Channel is a partnership between Olympusat, Inc. and FUNimation Entertainment.