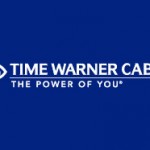 Time Warner Cable has launched the online broadband channel Speed2 nationwide, offering live and on-demand streaming of motorsports events in both standard and high-definition. The channel is available to Time Warner Cable Sports Pass subscribers (formally known as Time Warner Cable Sports Tier) at no additional charge. 
Time Warner Cable Sports Pass subscribers will have online access to racing events from around the world starting with a live presentation of the FIA GT1 World Championships in Germany. The race takes place on Sunday, August 29, at 9:00 a.m. E.T. and is being held at one of the world's most famous tracks, Germany's Nürburgring.
Speed2 was officially launched Aug. 29 and will also offer content from TWC's Speed and Speed HD television channels including episodes of American Muscle Car, Behind the Headlights, Back in the Day with Dale Jr., and Victory by Design. If you are already a subscriber check out the Speed2 channel currently in Beta mode.