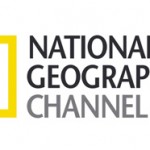 National Geographic Channel will present the The Lost JFK Tapes: The Assassination, a two-hour documentary which recreates the events surrounding JFK's assassination on Nov. 22, 1963. The documentary will premiere Nov. 23, 2009 at 9 p.m. ET/PT, in both standard and high-definition (HD).
The footage, consisting of local news reports, audio, and home movies, was first kept by local news stations in the Dallas/Fort Worth area. It was then moved to the The Sixth Floor Museum at Dealey Plaza, a museum dedicated to John F. Kennedy in Dallas, TX.
National Geographic Channel has digitally converted the footage, and compiled it into a detailed time-line. The documentary focuses on several aspects of the event, including the limited security at the parade, witnesses to the event, investigators, photographers, and local newsmen covering the assassination. The documentary will also cover the subsequent assassination of Lee Harvey Oswald by Jack Ruby.
"While some of this footage has been seen before, I have never seen it put together in such a riveting, compelling manner…" commented Gary Mack, curator of The Sixth Floor Museum. "Watching this film, you feel like you are actually transported back to that fateful day, in real time, and witnessing history live."