This Tuesday will bring over 40 Blu-ray Disc releases including the new Ken Burns documentary "The National Parks: America's Best Idea," which is currently running on PBS. The 6-disc set compiles approximately 720 minutes (at 1.78:1 Aspect Ratio) documenting histories of the creation of Yellowstone, Yosemite, Grand Canyon, Acadia, and Great Smoky Mountains national parks.
The recent Jack Black comedy "Year One" (which had its theatrical release in June) is quickly out on Blu-ray Disc in 1080p resolution and 1.85:1 Aspect Ratio. This is a great looking film which didn't kill at the theater but is a must-have if you are a Jack Black fan.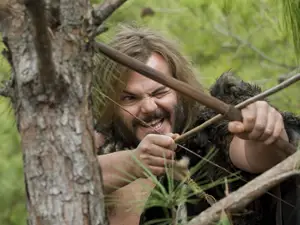 Season 4 of "Bones" is set for release this Tuesday. This is a 6-disc set containing all 15 episodes of the hit TV show as well as extended episodes, deleted scenes, and other extras. The discs are presented in 1.78:1 aspect ratio at 1080p and run a total of 1022 minutes.
These are just a few of the releases on this week's schedule worth mentioning. Check out the full list of Blu-ray releases
on Amazon.com.