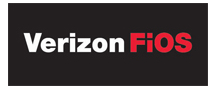 Verizon's FiOS TV expanded services in five California counties and is now available in 83 cities throughout Los Angeles, Ventura, Orange, Riverside and San Bernardino counties. The fiber-optic provider also celebrated a milestone with the expansion by reaching 1 million potential residencies.
The FiOS TV service provides approximately 600 channels. In California, subscribers have access to 114 HD channels and 1300 HD VOD titles per month.
FiOS TV was also launched in Harford County, Maryland. Approximately 3,400 homes and businesses will have access to the fiber-optic service which includes approximately 110 HD channels and about 1300 HD VOD titles per month.
Communities included in the FiOS expansion include Anne Arundel, Baltimore, Harford, Howard, Montgomery and Prince George's counties, including Aberdeen, Annapolis, Bel Air and LaPlata.
On April 27, Verizon reported 2.2 million subscribers making it the seventh-largest TV content provider in the U.S.