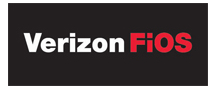 Verizon's FiOS TV service has launched in areas of York County to approximately 2,800 homes and businesses. The areas where the service is now available include Roberts Trace, Running Man, Sinclair Manor, the Woods of Tabb and Wythe Farms.
Other areas where FiOS has been available include Chesapeake, Hampton, Newport News, Poquoson, Portsmouth and Virginia Beach, as well as much of the Northern Virginia and Richmond areas.
FiOS TV offers a lineup of 108 HD channels in the Hampton Roads areas it serves. The Verizon service also provides 1,200 HD VOD titles among a library of 14,000 VOD titles.