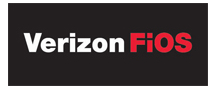 Verizon is marketing a new promotion to get new FiOS TV subscribers. New customers who sign up between Feb. 5 and Feb. 21, 2009 will get six months free use of an HD Home Media DVR or HD DVR. Verizon said the offer will save a subscriber between $95 and $119, depending on the DVR chosen.
The promotion suggests a continually aggressive marketing plan to get television service subscribers to switch from cable or satellite to their fiber-optic based service.
Verizon recently completed a $600 million network expansion in Massachusetts, adding FiOS TV service to more than 29 communities. The company says it now offers over 100 HD channels in the Massachusetts areas it serves.