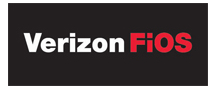 Verizon has added 16 new HD channels to its FiOS TV lineup in Richmond and Virginia Beach areas. Customers in the area now have 45 HD channels as well as 400 HD VOD titles to choose from. HD channels now available include Animal Planet, TLC, Science Channel, Smithsonian Channel, CNN, Lifetime, Bravo, TBS, Cinemax, HBO, History Channel, Weather Channel and SCI FI.
The Big Ten Network (college basketball and football), Versus/Golf Channel (features NHL games and PGA Tour events), and Setanta Sports (which airs International soccer and rugby).
Verizon is also adding multicultural content to its lineup. The company will soon offer customers in the Richmond and Virginia Beach markets 15 new multicultural channels, which includes channels for Arabic, Portuguese and Russian viewers.
Verizon is still offering a promotion where you sign up before October 4 and get a free HD DVR for a year and one month of free HBO and Cinemax,. Their Home Media DVR system allows the playback of recorded programs on up to six additional televisions in the home.