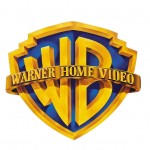 Warner Home Video has announced it will be releasing A Christmas Story Ultimate Collector's Edition on both DVD and Blu-ray Disc for the 2008 holidays. The 2003 classic Christmas film will be packaged in a collectible holiday cookie tin and sell for $49.99 retail.
A Christmas Story is a nostalgic view of Christmas time in Indiana during the 1940s. It stars Peter Billingsley as Ralphie, a nine-year-old who has only one thing on his Christmas list: a Red Ryder Carbine-Action 200-Shot Air Rifle.
The stand alone Blu-ray version (shown in photo) of A Christmas Story on Blu-ray retails for $28.99.  It is currently discounted on Amazon for $19.99.
The New York Times calls A Christmas Story, "maybe the best Christmas movie ever."