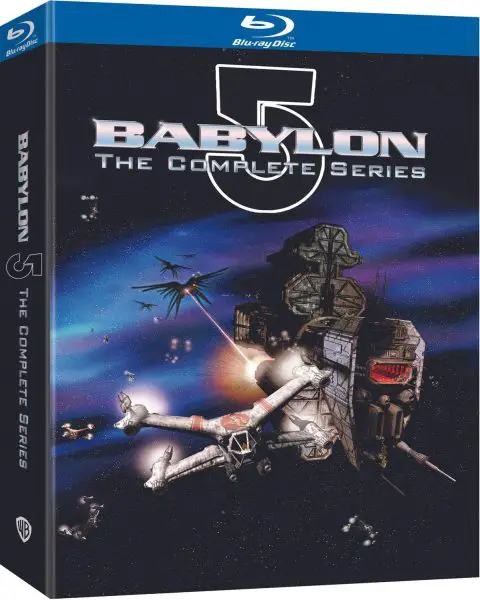 Some fans of Babylon 5 consider it to be the best sci-fi series of all time. Now, all five seasons and 110 episodes of the show have been fully restored in HD and compiled into The Complete Series on Blu-ray for the first time.
The 21-disc set from Warner Bros./SDS arrives on December 5, 2023, and presents episodes in 1080p (HD) at 1.33:1 aspect ratio. The English audio is provided in DTS-HD Master Audio 5.1. And, optional subtitles are provided in English SDH.
As a bonus, the original pilot titled "The Gathering" is also included in this boxed set.
Babylon 5: The Complete Series on Blu-ray is priced $100 (List: $134.99) on Amazon.
Synopsis: 2258 CE. Five hostile federations dominate the outermost regions of space. Heroes, thieves and rare and exotic beings find refuge in this time of uneasy peace and the constant threat of war on a lone space station–the last and best hope for peace between a hundred worlds, alien and human alike–Babylon 5
Description: In celebration of its 30th anniversary, Warner Bros. Discovery Home Entertainment is releasing the groundbreaking original sci-fi TV series Babylon 5 on Blu-ray for the first time ever! The release will present all 110 original episodes fully remastered in HD.