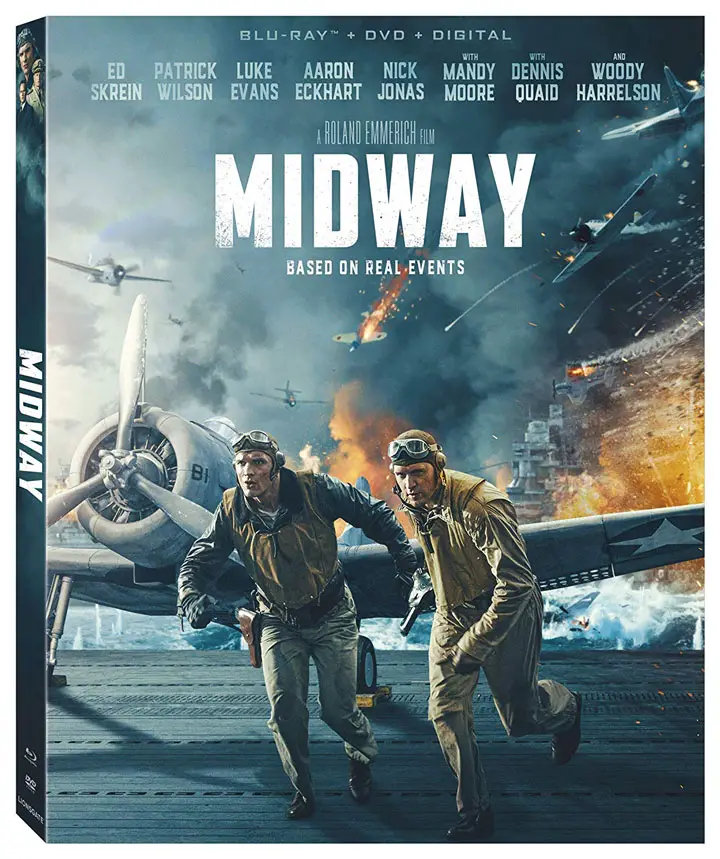 Lionsgate's Midway starring Ed Skrein, Patrick Wilson, and Woody Harrelson is up for pre-order on Blu-ray, 4k Blu-ray, and Digital. The film releases to Digital on Feb. 4, 2020 followed by Blu-ray, 4k Blu-ray, and DVD on Feb. 18, 2020.
On Blu-ray and 4k Blu-ray, Midway is available in combo editions that include 2 discs and a code to redeem a digital copy.
Bonus features include audio commentary from Roland Emmerich, six featurettes, and movie trailer.
Midway is priced $19.99 / $24.99 (Digital HD/UHD), $19.99 (List: $39.99) on Blu-ray, $24.99 (List: $42.99) on 4k Blu-ray, and $17.99 (List: $29.99 on DVD. Order from Amazon
Directed by Roland Emmerich and written by Wes Tooke, Midway is based on the historical battle during World War II in which the United States Navy met the Imperial Japanese Navy in the Pacific Theater following the attack on Pearl Harbor.