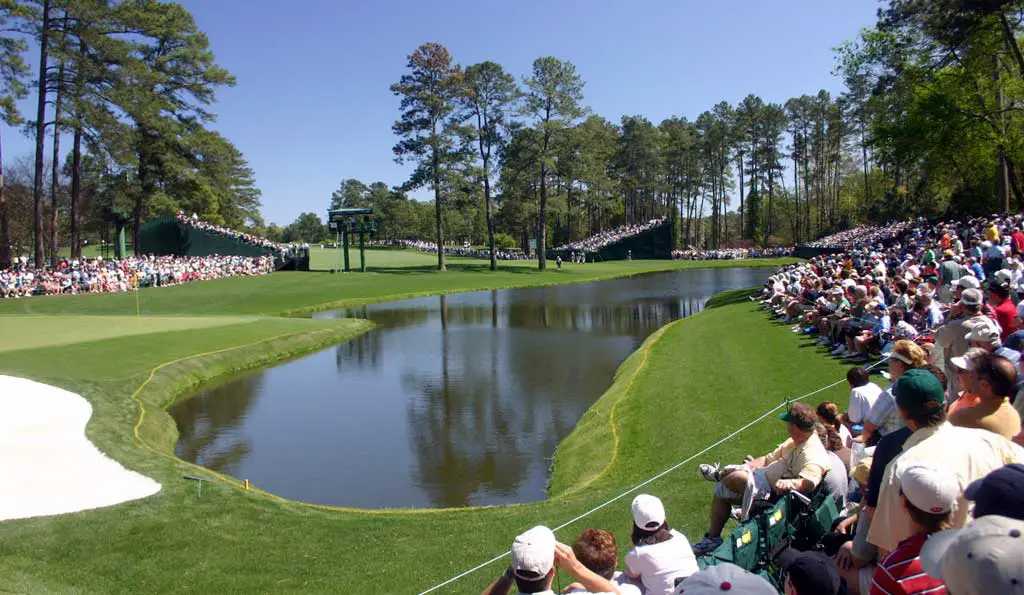 AT&T's DirecTV is once again providing 4k coverage of select holes at The Masters tournament in Augusta, Georgia. At 2160p resolution with High Dynamic Range (HDR) color the golf course has never looked so good on TV!
DirecTV's 4k programming can be found on Channels 104 through 106. The Masters tournament is being shown on 105 and 106. The broadcasts include Amen Corner (Holes 11, 12 and 13) and Holes 15 and 16.
The 4k coverage starts on Thursday, April 11 at 10 a.m. Eastern Time and ends on Sunday, April 14.
The Masters 4k Schedule
| | | | | |
| --- | --- | --- | --- | --- |
| 11-Apr | 10:00 AM | Amen Corner | 4K HDR | Ch. 105 |
| 11-Apr | 11:00 AM | Holes 15, 16 | 4K HDR | Ch. 106 |
| 12-Apr | 10:00 AM | Amen Corner | 4K HDR | Ch. 105 |
| 12-Apr | 11:00 PM | Holes 15, 16 | 4K HDR | Ch. 106 |
| 13-Apr | 12:00 PM | Amen Corner | 4K HDR | Ch. 105 |
| 13-Apr | 12:45 PM | Holes 15, 16 | 4K HDR | Ch. 106 |
| 14-Apr | 12:00 PM | Amen Corner | 4K HDR | Ch. 105 |
| 14-Apr | 12:45 AM | Holes 15, 16 | 4K HDR | Ch. 106 |
Also Read: How to Get 4k/HDR on DirecTV