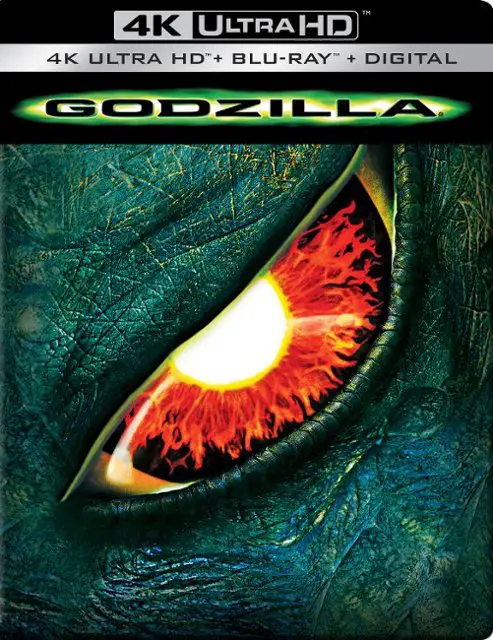 Sony Pictures Home Entertainment will release Godzilla (1998) to a newly remastered 4k Blu-ray edition on May 14, and along with the standard edition, Best Buy has repackaged the movie to a special limited SteelBook. Unfortunately, the exclusive edition has already been sold out on Best Buy's website.
This newly remastered version from the original 35mm negatives (which was blown up to 70mm for select theaters) will feature 2160p resolution and HDR color depth. The 4k Blu-ray movie is likely from the same source material used for the 2013 "Mastered in 4k" edition that was created for 1080p Blu-ray players.
The new edition of Godzilla also features Dolby Atmos immersive sound, which is a big improvement over the DTS-HD Master Audio 5.1 from the last release.
Bonus Materials include Visual Effects Commentary, Behind the Scenes of Godzilla with Charles Caiman, All-Time Best-of Godzilla Fight Scenes, and the music video "Heroes" by The Wallflowers.
Matthew Broderick stars in Godzilla (1998) when the legendary monster makes its way to New York City. This is one of many Godzilla movies, of course, and one you might recall was promoted with giant green posters and billboards all over the country.
Godzilla on 4k Blu-ray is available to order on Amazon for about $25 (List: $30.99). Or, if you just want the digital movie in 4k UHD it's available on Amazon Prime Video, Google Play and FandangoNow in 4k.
More recent Godzilla movies include Godzilla (2014) and Shin Godzilla (2016).