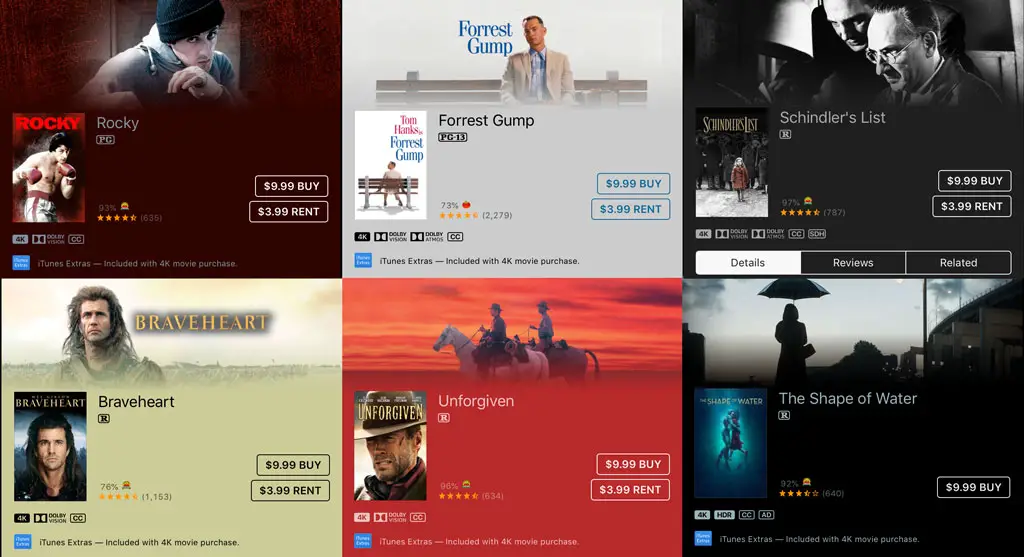 With the 2019 Oscars right around the corner Apple is offering discounts on award-winning films purchased from iTunes. The select list of over 50 films are priced below $10, and almost half of the digital titles feature 4k resolution with Dolby Vision or HDR10.
Among the selections are Oscar-winners like Braveheart, The Godfather (The Coppola Restoration), No Country for Old Men, Slumdog Millionaire, Rocky, The Shape of Water, and Unforgiven.
Most of the movies are priced $9.99 but Birdman, Chicago, Crash, The English Patient, The Hurt Locker, The King's Speech are presently discounted to $7.99.
Not an Apple customer? You can also check out award-winning films on Amazon Video.