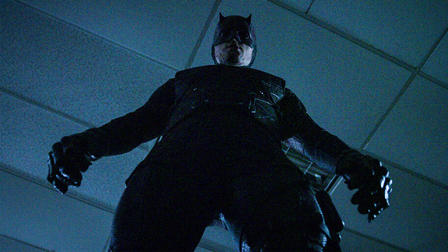 Word hit late yesterday that Netflix would be canceling any future seasons of Marvel's Daredevil, one of several series that feature Marvel characters linked together as The Defenders.
The Daredevil series just premiered its third season last month, and featured the return of one of Matt Murdoch's archenemies, Wilson Fisk (aka Kingpin), who sets to avenge his imprisonment while behind bars.
Netflix stated:
"We are tremendously proud of the show's last and final season and although it's painful for the fans, we feel it best to close this chapter on a high note. We're thankful to our partners at Marvel, showrunner Erik Oleson, the show's writers, stellar crew and incredible cast including Charlie Cox as Daredevil himself, and we're grateful to the fans who have supported the show over the years."
This might be the beginning of the end for Marvel/Netflix collaborations as Disney prepares to launch its own streaming platform to compete with Netflix and others. However, Netflix says the Daredevil series "will remain on the service for years to come."
The shows Luke Cage (starring Mike Colter) and Iron Fist (starring Finn Jones) won't be renewed for a third season. Although, Jessica Jones (starring Krysten Ritter) is slated for a third season in 2019. Maybe Netflix had an incentive for all four shows to complete three seasons?
In addition, could Netflix be planning to produce another season of The Defenders? The show only has one season that premiered in 2017, but Netflix hinted at more Disney-owned content when they said "the Daredevil character will live on in future projects for Marvel."
Also Read: Here's What's New on Netflix in December
Editor: This article updated with revised content.