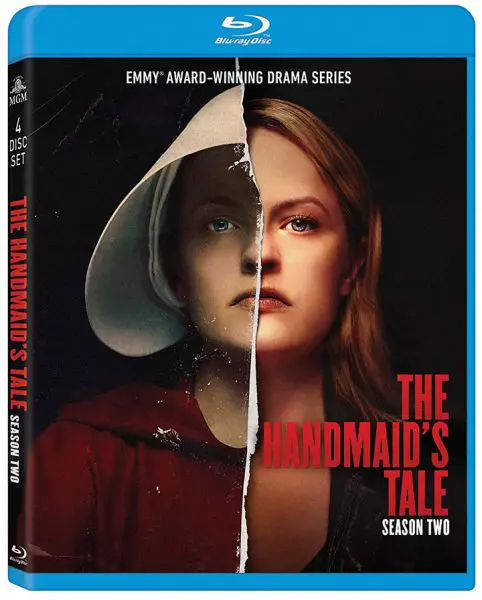 It's very rare for a TV show to release two seasons within one year, but MGM's The Handmaid's Tale will do just that. Season Two of the hit drama will be released to Blu-ray and DVD on Tuesday, Dec. 4, just eight months following Season One's arrival on disc.
The discs contain all 13 episodes of the show distributed by Hulu in the US, along with the extras "Season Two: Off Book" and
"Dressing Dystopia." Unfortunately, it there are no digital redemption codes provided on the Blu-ray or DVD editions.
Just like Season One, the Blu-ray edition of The Handmaid's Tale Season Two includes a DTS-HD Master Audio 5.1 soundtrack from Adam Taylor. The video on the Blu-ray is presented in 1080p at 1.78:1 aspect ratio.
The 4-disc edition of The Handmaid's Tale carries an MSRP of $ 39.99 but is available to pre-order from Amazon for $27.99. The DVD is list-priced $29.99 but pre-sales are selling for $19.99.