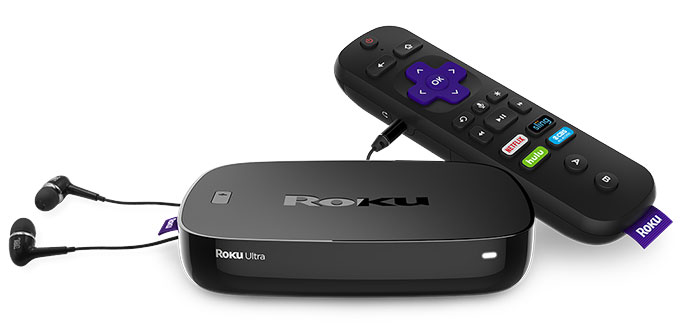 The Roku Ultra is a great little media player. It supports 4k video, High Dynamic Range (HDR10), Dolby Atmos playthrough, and comes with a Roku remote and JBL earbuds that plug into the remote for late night listening. And, at $109 is a lot cheaper than Apple TV 4k and $10 cheaper than Amazon Fire TV Cube. (Read our review of the Roku Ultra here.)
But what if you could get a Roku Ultra for half the price?
Black Friday is just around the corner and three of the most popular big-box stores in America will be selling it for about $50. Best Buy's Black Friday ad has the Roku Ultra priced $49.99, Target is also selling it for $49.99, and Walmart is advertising the best deal at $48. Those prices appear to be valid both online and in stores as the advertisements did not indicate "in-store only."
Want to avoid the crazy lines on Black Friday or get a Roku Ultra right away?
Sling TV is offering the Roku Ultra for half the price ($50) when you sign up and prepay for three months of Sling TV (Sling TV starts at $25 per month – Orange or Blue plans). See what Sling TV channels are available.