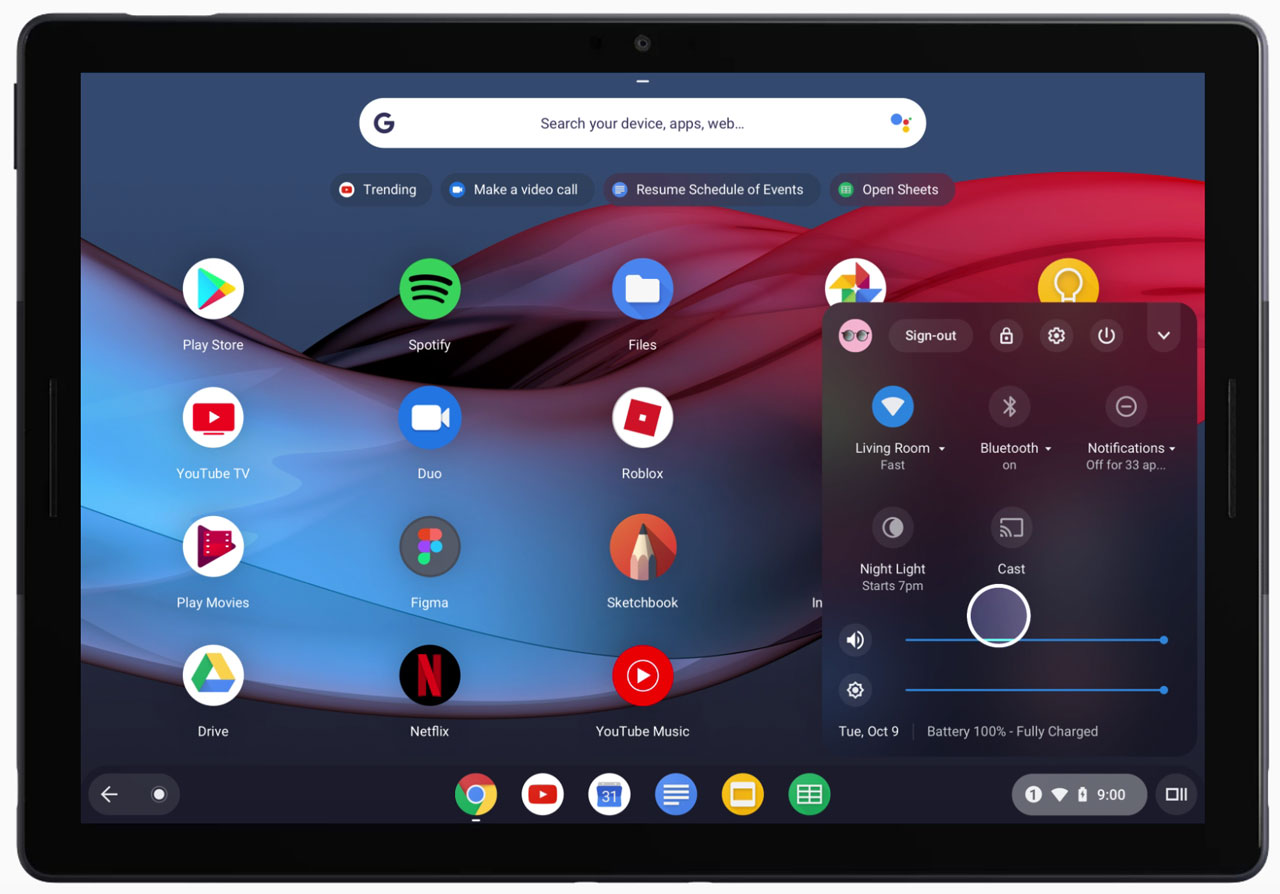 Google held its 'Made By' event today in New York City with announcements about Home, Hub, ChromeOS, and the new Pixel 3 phone. They also introduced their new Pixel Slate tablet that boasts 293 pixels-per-inch for a total of 6 million pixels available in the 12.3-inch "Molecular Display."
The Pixel Slate is comparable to the Surface Pro 6 and iPad Pro (12.9 inch) in terms of display quality, size and performance.
It's thin (7mm), light (1.6lbs), and comes finished in midnight blue. Speakers are pointed towards you not towards the ground, and according to Google the sound algorithm was tweaked to provide "crisp highs and clear lows." There are also two microphones for improved noise cancellation.
The processor in the Pixel Slate can vary between a 8th Gen Intel Core m3, i5 or i7 processor, or Intel Celeron. RAM memory can be configured to 4GB or 8GB, and SSD storage to 32GB, 64GB, 128GB, or 256GB depending on the processor.
Pixel Slate integrates 8 megapixel front and rear-facing cameras, but video recording for both cams maxes out at 1080p HD (30fps).
Other features include Pixel Imprint fingerprint sensor, a 3-axis Gyroscope/Accelerometer, Night Light to reduce blue light emissions, 2 USB-Cs for charging, 4K display output, and quicker data transfer.
There is also a Pixel Slate full keyboard that takes cues from the premium Pixelbook laptop keyboard and puts it in a folio design.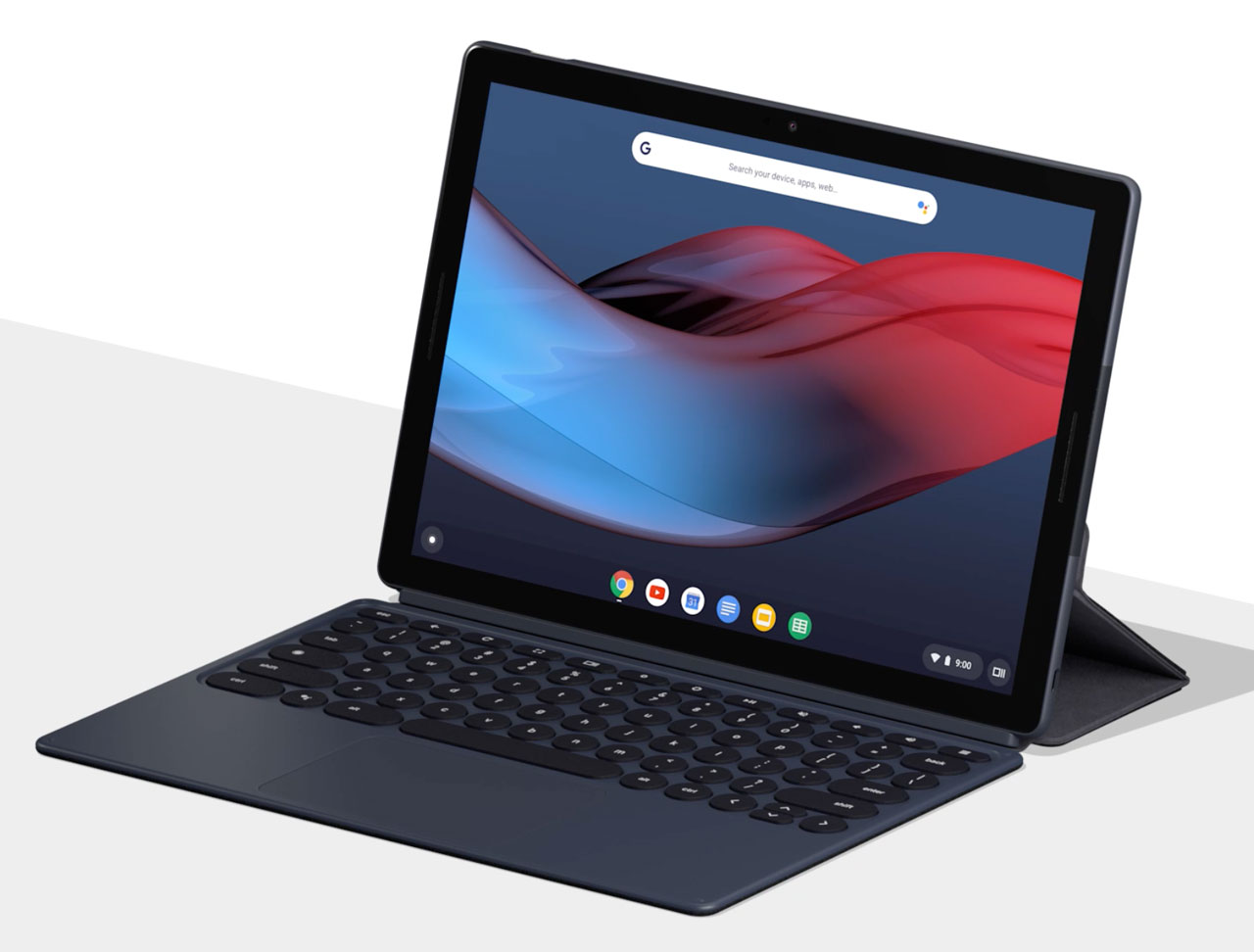 Perhaps most notable is the Pixel Slate can be used as a tablet or desktop laptop. In effect, it's like having two devices in one but does it better than Samsung or Apple. Pixel Slate runs Chrome OS in desktop mode while docked with a keyboard and mouse but switches to tablet mode while detached.
While in desktop mode Pixel Slate looks like a traditional desktop operating system and uses the full browser system, not app-sized mobile versions. In tablet mode the OS is optimized for touch like a traditional tablet or phone. The Slate also supports Adobe Acrobat for portable document viewing and revising.
Google Pixel Slate starts at $599 for the Intel Celeron Processor with minimum memory and storage. The top-of-the-line configuration with 8th Gen Intel Core i7 Processor and 256G storage starts at $1,599.
The Google Pixelbook Pen (available in Silver or Midnight Blue) is $99. And the Pixel Slate Keyboard is $199.