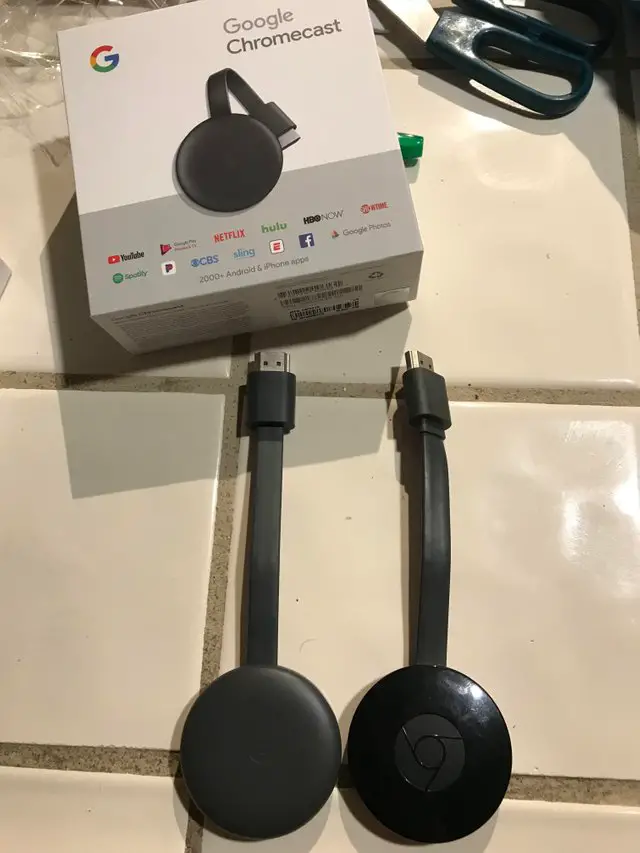 A Best Buy customer went into a store to purchase a Chromecast for a new TV, but what he ended up buying was the newest model that hasn't even been revealed yet. The new box design was a clear tip that what the customer picked up wasn't the current 2nd-generation Chromecast, rather, the 3rd-generation model that is likely going to be revealed by Google at their event in New York on Tuesday, Oct. 9.
Reddit user GroveStreetHomie posted a picture of the new box and device (seen above) with the header "I think I bought the 3rd gen Chromecast too early", but was unable to use it pending the new Home upgrade that will should also be released on Google's announcement day. Since there was no SKU entered into the Best Buy system, the store gave the device to him for the price of the existing SKU: $35. 
The new model doesn't appear to be replacing the Chromecast Ultra that supports 4k/HDR, although there may be a second, higher-tier version for the Ultra coming our way, especially considering the 1st-generation Chromecast Ultra was released almost two years ago.
It looks like the new Chromecast has a flat black design rather than glossy finish, and, the Chromecast lens aperture-looking symbol has been replaced by the more simple Google "G" icon found on the Chromecast Ultra.
You can follow the upcoming announcements on the Made by Google YouTube channel.