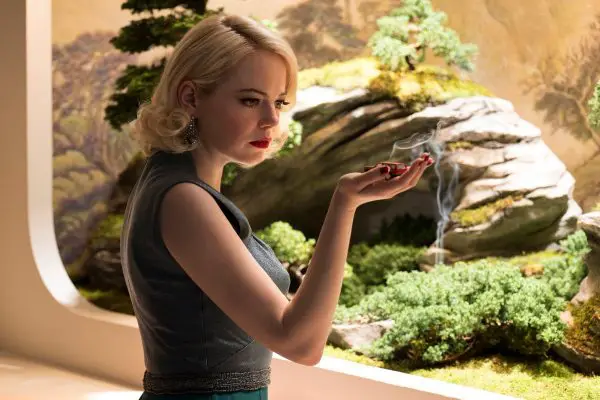 The Netflix Original Mini-Series Maniac premieres on Friday, Sept. 21, with all ten 60-minute episodes available to binge-watch over the weekend. In the series two strangers undergo pharmaceutical testing that brings about late stage side effects. Leading the study is a crazed doctor who believes "pain can be destroyed" and "the mind solved."
The series was created by Cary Joji Fukunaga who won accolades for his work on the Netflix-distributed film Beasts of No Nation starring Idris Elba. The main characters in the series are Annie Landsberg (Emma Stone) and Owen Milgrim (Jonah Hill). Two-time Oscar-winner Sally Field also appears in the series as Dr. Greta Mantleray.
What's a bit confusing is Maniac has been labeled a "TV Mini-Series" on IMDB, but already has ten episodes and seems to have been left open for a second season (at least from the way IMDB has dated the series (2018– ). We might be able to tell by the last episode if Fukunaga closes the story or leaves it open for future installments.
As far as presentation, the digital intermediate for Maniac was created in 4K, so we fully expect the show to stream Ultra HD at 16×9 aspect ratio. The only thing we're not sure of, until premiere, is whether or not Maniac will contain High Dynamic Range (HDR) specifications. Audio will likely be offered in Dolby Digital 5.1 as with most titles on Netflix.
Maniac is rated TV-MA for mature audiences.