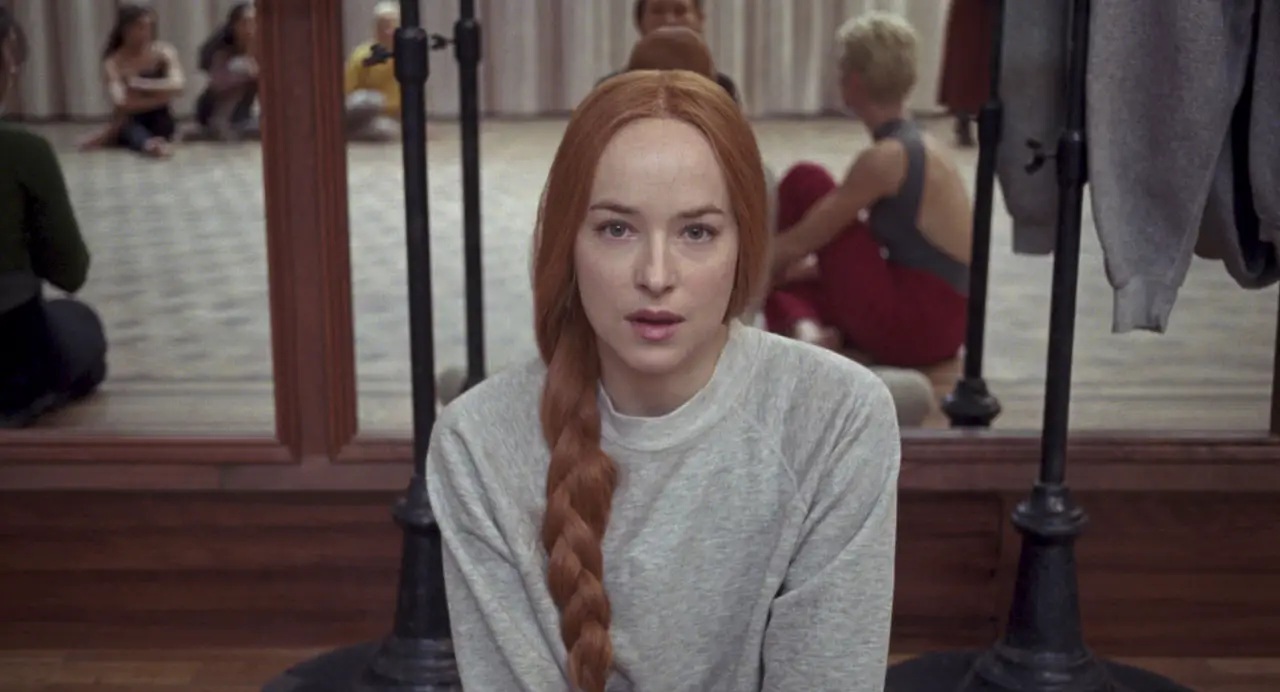 Amazon Studios has released the second trailer for their upcoming original "Suspiria" starring Dakota Johnson ("Fifty Shades of Grey"), Tilda Swinton ("Doctor Strange") and Chloë Grace Moretz ("Kick-Ass").
Directed by Oscar-nominated Luca Guadagnino ("Call Me by Your Name"), the horror film centers around a world-renowned dance company and the darkness that surrounds it.
The lengthy, two-and-a-half hour feature has been given an R rating by the Motion Picture Association of America.
Unlike Netflix, Amazon original films often premiere in theaters in traditional fashion. Their 2016 release, "Manchester by the Sea," won two Academy Awards including "Best Lead Actor" (Casey Affleck) and "Best Original Screenplay" (Kenneth Lonergan). Their 2017 comedy, "The Big Sick," was nominated for an Oscar for "Best Original Screenplay."
"Suspiria" releases to theaters in the US on October 26, 2018.