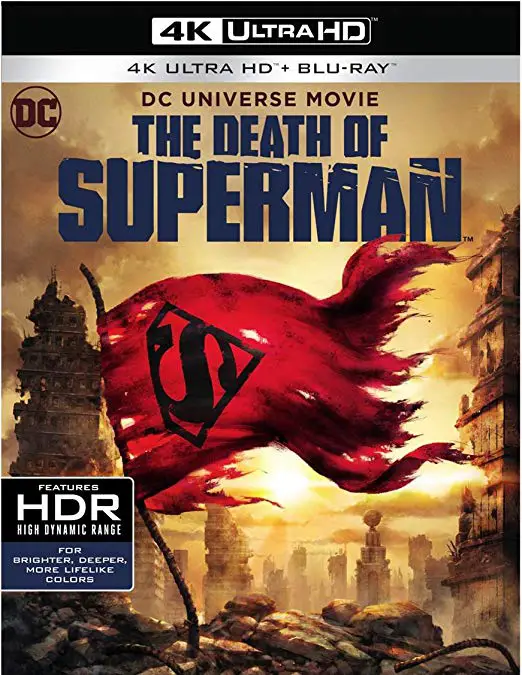 DC Entertainment's animated feature The Death of Superman arrives on Blu-ray, 4k Blu-ray and DVD on Tuesday, August 7. The disc releases follow the exclusive digital release on July 24, which skipped any theatrical distribution for the DC Universe Movies installment.
Bonus features with the 2-disc Blu-ray combos include the "Death of Superman: The Brawl That Topped Them All," two bonus cartoons from the DC Comic Vault, and a sneak peak at the next DC Universe animated movie Reign of the Supermen. Each combo edition also includes an extra disc and digital copy.
The Death of Superman is presented in 2160p at 1.78:1 aspect ratio with HDR and a DTS-HD Master Audio soundtrack in English. On Blu-ray, the video is formatted in 1080p at the same ratio also with a DTS-HD Master Audio soundtrack.
The DC Universe title carries an MSRP of $24.99 (Blu-ray) $39.99 (Blu-ray Deluxe Edition Gift Set) $39.99 (Ultra HD Blu-ray), and $18.99 (DVD).
In The Death of Superman, The Man of Steel's ultimate enemy Doomsday threatens the planet and only Superman can stop him, or can he?
The film was co-directed by Jake Castorena and Sam Liu for DC and Warner Bros. Animation. The film stars Jerry O'Connell as the voice of Superman, along with Rebecca Romijn as Lois Lane and Rosario Dawson as Wonder Woman.