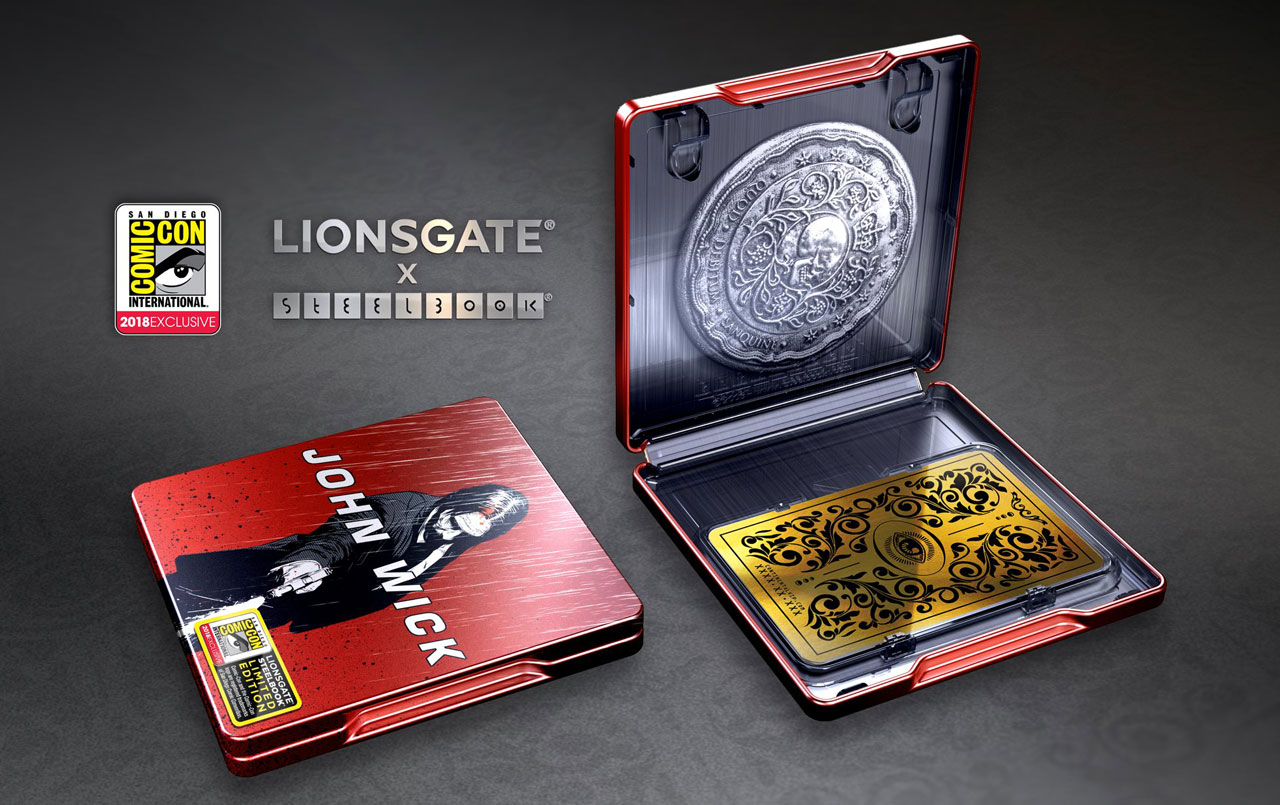 Lionsgate/Summit and SteelBook have partnered to create first-ever digital-movie SteelBook, with the title being John Wick (2014). The exclusive will be available at the Lionsgate booth (#3635) at San Diego Comic-Con that starts on Thursday, July 19.
We don't have the full details on this SteelBook exclusive, but along with a stylized card from the Continental Hotel containing the digital code, there's also a "Marker" medallion from the movie in place of where a disc would be. 3d object or just an image? It's hard to tell. The Marker represents a blood oath between two people that can't be broken until fulfilled.
Vudu has announced participation in the exclusive, which may just mean the service will redeem the code for a digital copy. Hopefully, the digital copy will be in UHD quality, as Vudu sells the film in 4k with the Dolby combo of Dolby Vision HDR and Dolby Atmos audio.
Let us know if you get your hands on one of these at SDCC2018 by tweeting to @hdreport or in the comments below.