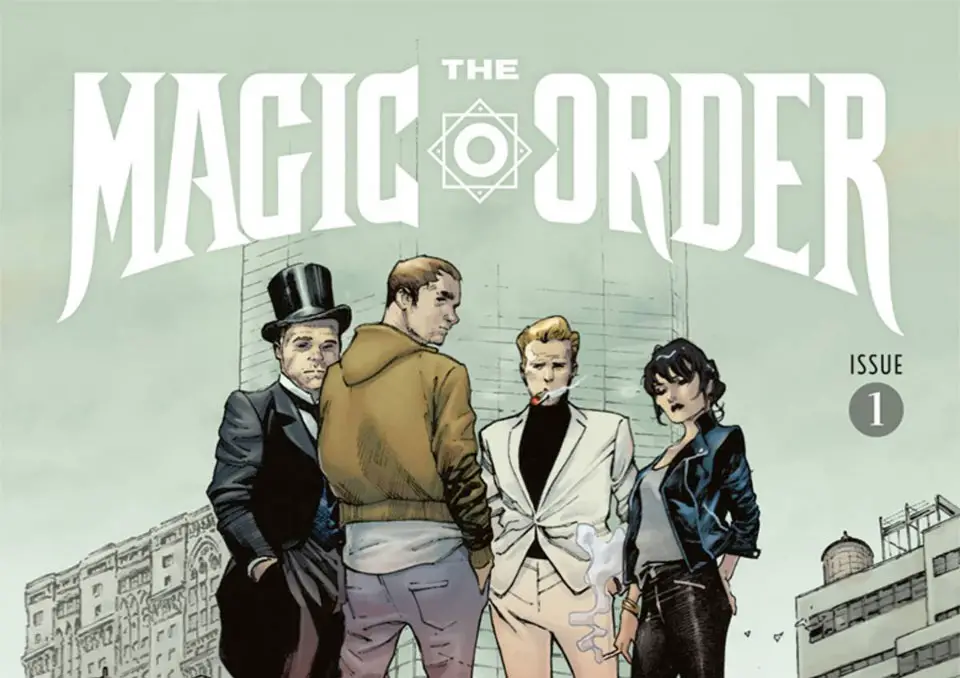 Netflix has released a video trailer for their first printed comic book publishing. Now isn't that just like Netflix? The Magic Order is a six-issue miniseries that will premiere its first issue on June 13th (no, there will be no "binge reading" of the series as one issue will be published per month).
Published by Image Comics, The Magic Order is written by Mark Millar (known for popular comics and franchises including Kick-Ass, Wolverine: Old Man Logan, and Kingsman: The Secret Service) and is illustrated by Olivier Coipel (House of M, Legion of Super-Heroes, Thor, Avengers).
In the comic miniseries, five families of sorcerers, magicians and wizards who walk among us by day protect the world from the forces of darkness at night. Image calls the series "magic meets the mob" and writes "The Magic Order is the reason we sleep safely in our beds."
If you're a comic book collector you might pre-order copies of this series as Netflix says there will be no second printing of The Magic Order if the first printing sells out. Check with your local comic dealer on reserving a copy. Digital editions will be available though for anyone who misses the physical book.
The publishing of The Magic Order follows Netflix's announcement almost a year ago to purchase comic book publisher Millarworld.