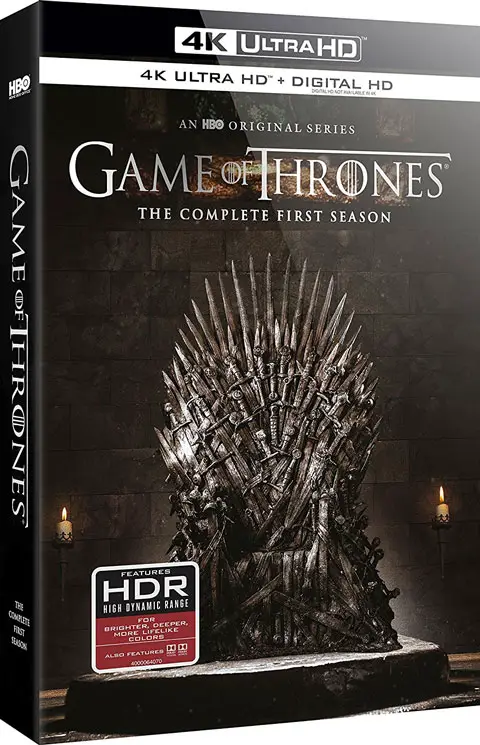 The first season of HBO's Game of Thrones has been upgraded to 4k resolution for release on Ultra HD Blu-ray, and, now Amazon has pre-orders up for the 4-disc edition.
Not including bonus material, GOT S1 has over 600 minutes of episodes from the flagship HBO series that premiered in 2011. It includes all the bonus material included in the previous Blu-ray release (see more details here), but unfortunately the extras only play in HD resolution. Game of Thrones: Season 1 arrives on 4k Ultra HD Blu-ray on June 5, 2018.
Keep in mind this 4k edition does not include Blu-ray copies of the season (heck, that would make it a much bulkier 8-disc set), but does offer digital copies through a redemption code which will likely redeem to Digital UHD resolution.
Now, you probably want to know the price, right? The 4k Blu-ray edition of Game of Thrones Season 1 from HBO has a list price of $64.99, but Amazon has it available to pre-order for $44.96. To compare, Best Buy and Target are taking pre-orders of the 4k edition for $49.99. [Update: The price of this 4k Blu-ray has been drastically reduced. See below for the most recent pricing from Amazon.]