The reviews are in, and Sony's reboot of God of War is officially a hit. Somehow, God of War survived a wave of hype and successfully rebooted the classic action franchise in clever – and welcome – ways.
The success of God of War got us thinking about some other action games we haven't seen around lately. It's a shame that these classics have been left for dead at a time when the action genre is richer than ever. In fact, we'd say it's the perfect time for them to make a comeback.
They don't have to play exactly like God of War, but these are the games that deserve a God of War worthy comeback.
Onimusha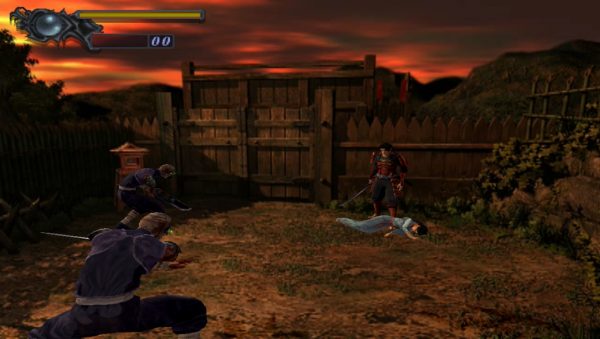 When the original Onimusha was released in 2001, it was seen as an impressive technical showcase for the recently released PlayStation 2, but it kind of felt like a prototype for how Resident Evil might look on that console. As the series evolved, though, it discovered its true identity as an incredible samurai action franchise with just enough horror elements. Its one of the gems of the Capcom library.
Sadly, it's been about 12 years since we've gotten a new Onimusha game and about 14 years since we got a "proper" sequel in the series. It's not entirely clear what the state of the series is or why we haven't gotten a sequel in over a decade.
Nevertheless, a modern-day Onimusha would be amazing. The series could either go the Bayonetta route and be an over-the-top action experience or – even better – take cues from titles like Nioh and incorporate some RPG elements. In any case, we need more samurai action games, and Onimusha is one of the best.
Castlevania
Technically, Castlevania is still alive, but it's alive in the same way that a lot of Castlevania's enemies are alive. It's a shambling corpse that barely resembles its former self.
Castlevania used to be the premier name in horror/action entertainment, but the franchise has fallen on rough times in recent years. Now that Konami seems more interested in making slot machines than video games, it's doubtful that we'll ever get another big budget Castlevania action title from the studio again.
That being the case, it would be great if a studio like From Software took the series over and capitalized on the Castlevania name in a way that Konami seems unwilling – or unable – to do.
Legacy of Kain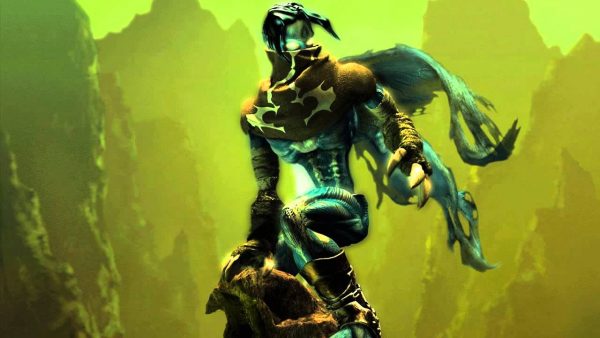 While the original Legacy of Kain – Blood Omen: Legacy of Kain – was a pretty good action-RPG, it didn't quite set the world on fire. That honor was reserved for 1999's Legacy of Kain: Soul Reaver.
Soul Reaver featured an incredibly compelling story about a ghostly vampire looking for revenge against the master vampire that ended his existence. That simple revenge story served as the basis for a surprisingly deep conspiracy story that explored every corner of the game's fascinating world. All the while, players got to enjoy a surprisingly advanced 3D combat system that took advantage of the heroes vampiric abilities.
We get the feeling that there's a lot more left to explore in this franchise's endless mythology and modern 3D action innovations would make this already great series even better.
Mark of Kri
Sometimes, a game can be too innovative or, at the very least, ahead of its time. 16 years after its release, we can safely confirm that was Mark of Kri's unfortunate fate.
Long before Batman: Arkham Asylum innovated multi-man 3D combat, Mark of Kri became the gold standard in that field. By allowing players to assign an attack button to enemies by moving the right analog stick, Mark of Kri made it shockingly easy to battle a variety of foes. Meanwhile, the game's story about a band of noble warriors who are facing the end of their days carried a great deal of emotional weight.
Mark of Kri wasn't quite ready for prime time in 2002, but it's more than ready for a modern-day comeback.
Shadow of Rome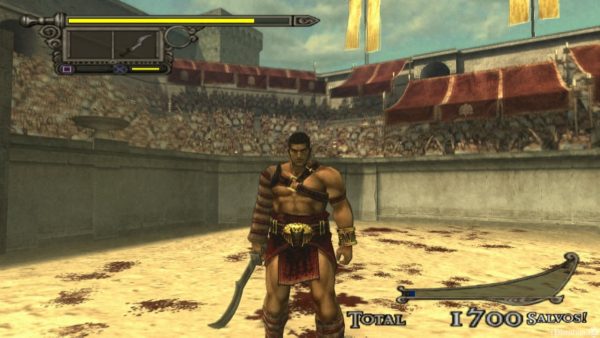 There was this brief time after the release of Gladiator when game developer became obsessed with games about ancient Rome. We got quite a few good titles out of the deal (2003's Gladius was a particularly brilliant strategy title) but Shadow of Rome truly stands the test of time.
Shadow of Rome was all about the brutality of arena combat. The game's gladiatorial battles were unforgiving and unabashedly violent. While the game lacked a bit of depth, it made up for it with a series of action sequences that are certainly burned in the brain of everyone who played it.
A modern Shadow of Rome title that takes everything great about the original and expands upon its basic concepts could be a welcome gem.