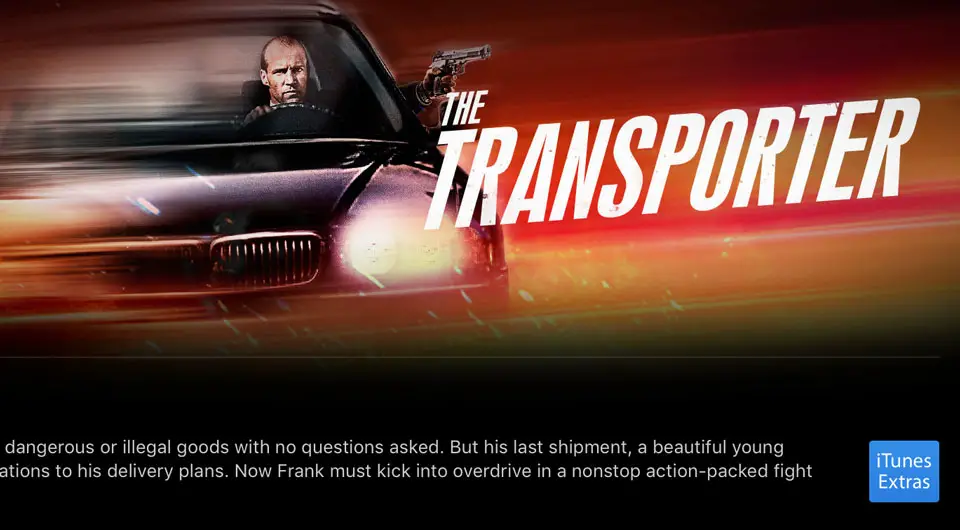 The Transporter starring Jason Statham is only $4.99 at iTunes today, a discount of $10 off the usual price of $14.99. To compare, Amazon Video and Google Play both sell the movie for $14.99 in Digital HD, while Vudu is selling The Transporter for $6.99 (HDX) as part of their monthly deals.
The iTunes Digital HD version of The Transporter can be streamed in either 720p or 1080p resolution. Users can also download the 1080p / 3.79GB version (recommended for larger screens) or the 480p 1.59 GB version for smaller screen devices.
Although this is a special price from 20th Century Fox and Apple, you don't have to be an Apple user to take advantage. As we mentioned before, iTunes is supported on both Windows PCs just as well as on Apple OSX and iOS devices.
Interested in this content? Get more Digital HD & Digital UHD news on our dedicated channels!