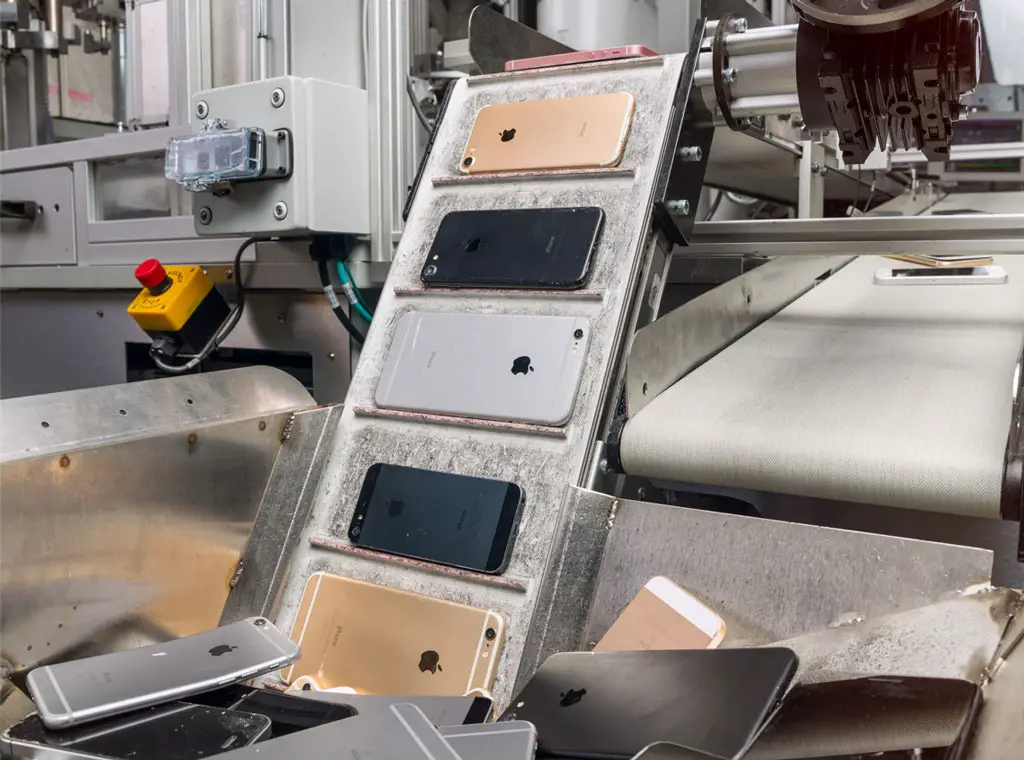 Earth Day 2018 is just around the corner and Apple made two announcements towards the protection of the environment by recycling and trading in old Apple devices. Apple says their goal is to use only recycled or renewable materials in the construction of their products.
The first announcement was the Daisy robot, made up of some parts from its predecessor the Liam robot, which is able to disassemble iPhones and sort the parts at up to 200 iPhone devices per hour. Daisy is located in Austin, Texas, while a second robot will be launching in the Netherlands.
With help from Daisy, "Apple can recover materials that traditional recyclers can't — and at a higher quality," said Apple.
The other Earth Day announcement was that Apple customers can trade in or recycle their devices at an Apple Store between now and April 30 and Apple will make a donation of undisclosed amount to Conservation International, a non-profit organization that has over 2,000 partners in 30 countries.
Apple claims its facilities, retail stores, offices, and data centers worldwide are powered with 100 percent clean energy.
"We're committed to leaving the world better than we found it," said Apple in their announcements.