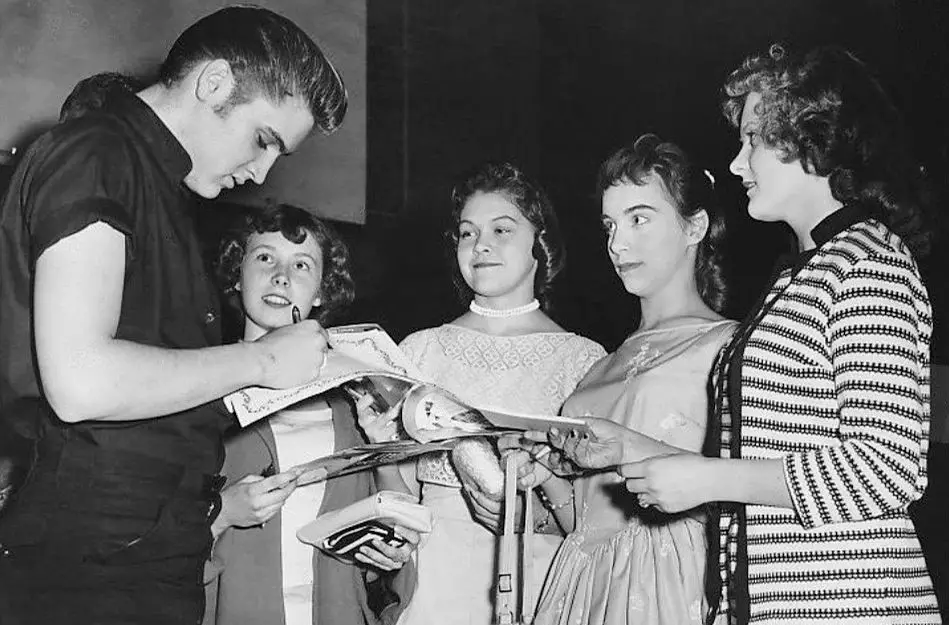 A brand new Elvis documentary titled Elvis Presley: The Searcher will premiere on HBO next month Saturday, April 14. The two-part film will follow the life of Presley from early childhood up until the 1976 Jungle Room recording sessions.
Elvis Presley: The Searcher will include over 20 new interviews with those associated with Elvis such as his producers, directors, and recording session players. Those interviewed include his wife Priscilla Presley, recording engineer and guitarist Scotty Moore, writer Alan Light, and his childhood friend Red West.
The documentary film was directed and produced by Thom Zimny (The Ties That Bind) and features an original score from guitarist Mike McCready (Pearl Jam).