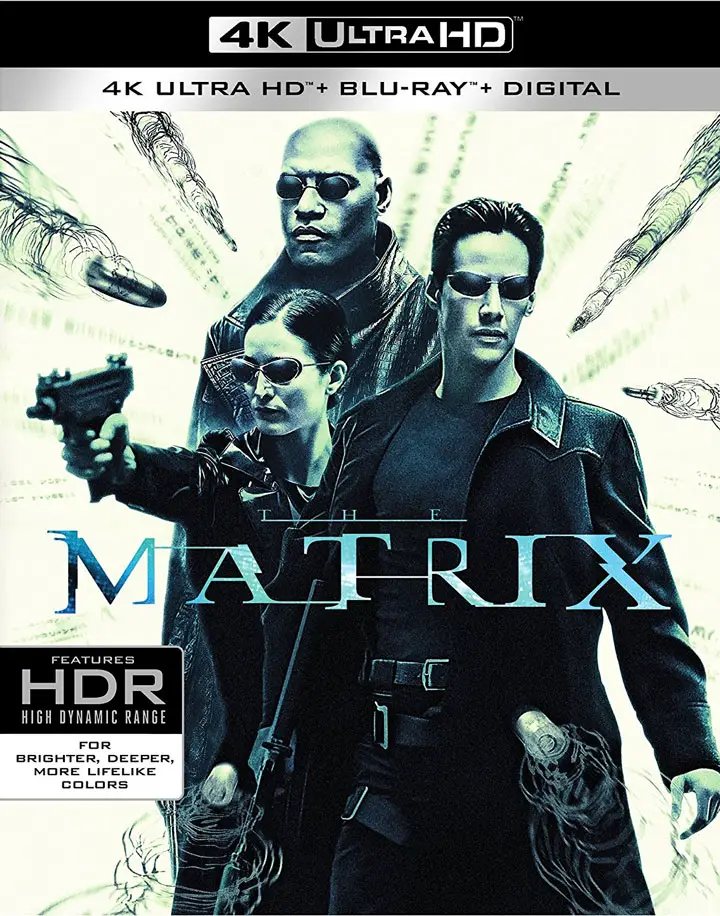 The Matrix is one of those revolutionary movies that's hard to forget, and who wouldn't want to watch the strikingly visual film in 4k? Warner Bros. has announced an Ultra HD Blu-ray edition of The Matrix ($24.99 on Amazon) will offer the best home viewing experience yet.
The Matrix will feature a newly remastered version for Ultra HD Blu-ray supervised by director of Photography Bill Pope, with HDR via Dolby Vision and a new soundtrack mastered to Dolby Atmos. We also got word the upcoming combo from Warner Bros. will include a new print from the remastered version on Blu-ray. So, whether or not you've got a 4k TV you'll still be able to enjoy an improved 1080p presentation.
The Ultra HD Blu-ray edition will also include bonus material such as a written introduction by the Wachowskis, and commentary from critics, cast, crew, and composer Don Davis. On Blu-ray, several previously-released extras include The Matrix Revisited, Follow the White Rabbit, Take the Red Pill and more.
Warner will likely release all three Matrix trilogy films, and perhaps a 3-movie collection afterwards. But for now, whether or not you're a fan of the sequels The Matrix (1999) in 4k will hit stores on May 22, 2018. Buy on Amazon
The Matrix Special Features
4k Ultra HD Blu-ray:
Written Introduction by the Wachowskis
"Philosopher" Commentary by Dr. Cornel West and Ken Wilbur
"Critics" Commentary by Todd McCarthy, John Powers and David Thomson
"Cast & Crew" Commentary by Carrie-Anne Moss, Zach Staenberg & John Gaeta
"Composer" Commentary by Don Davis with Music Only Track
Blu-ray:
The Matrix Revisited
Follow the White Rabbit
Take the Red Pill
Marilyn Manson "Rock is Dead" Music Video
Teaser Trailer
Theatrical Trailer