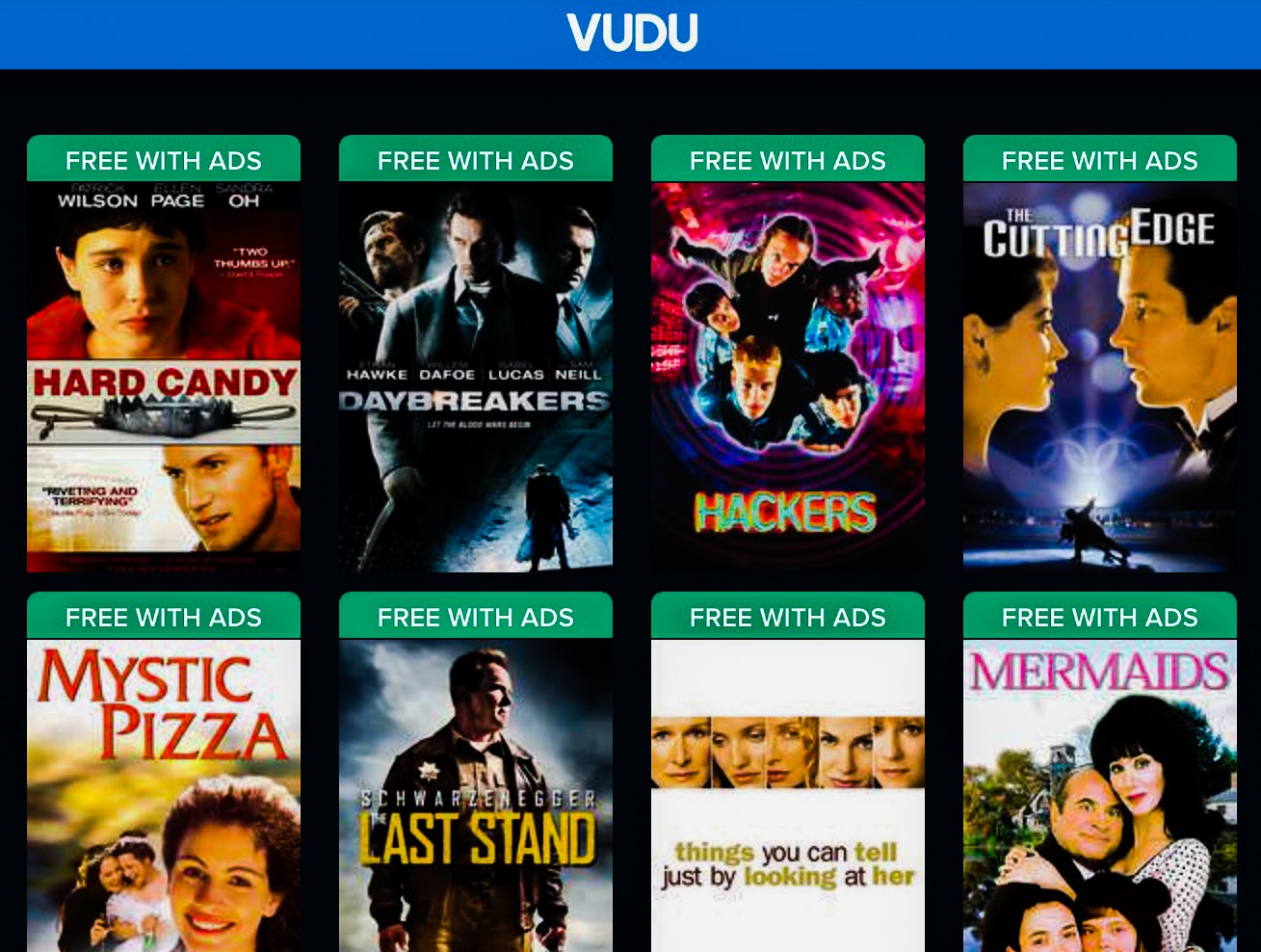 Vudu offers a selection of movies that are free to watch with commercial interruptions. But the titles are not available indefinitely, as they do disappear at some point. Here are 34 movies you might want to browse through for a last chance to see them for free.
Looking for some suggestions? In the drama genre we think you should watch The Man with the Iron Mask, Mermaids, Ulee's Gold, Hang 'em High, Mermaids, and Mulholland Falls. In the comedy genre we recommend Married to the Mob and Death at a Funeral. And, for sci-fi / action films how about Supernova, Red Dawn, Last Stand, or No Man's Land?
Free Movies Leaving Vudu Soon, Jan. 2018
The Man with the Iron Mask
Hard Candy
Daybreakers
Hackers
The Cutting Edge
Rollerball
Agent Cody Banks
Mystic Pizza
Last Stand
Things You Can Tell Just By Looking At Her
Mermaids
Richard III
Ulee's Gold
No Man's Land
Hang 'em High
Married to the Mob
A Family Thing
Hurricane Streets
Death at a Funeral
The Dark Half
Red Dawn
Feast of Love
Music From Another Room
Mulholland Falls
Hunted
Raw Deal
Supernova
Amityville II: The Possession
Lulu on a Bridge
American Idiots
Cop
Out Cold
Highway to Hell
Geronimo
Have you purchased movies from Vudu or UltraViolet? Learn how to download to PCs and mobile devices.