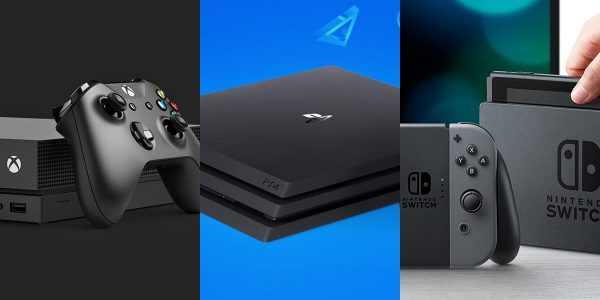 As we approach the final days of 2017, all eyes turn towards 2018. Specifically, the eyes of gamers everywhere look towards 2018's exclusive titles to answer the seemingly simple question: "Which console has the best lineup?"
Here's our attempt to answer that very question.
Microsoft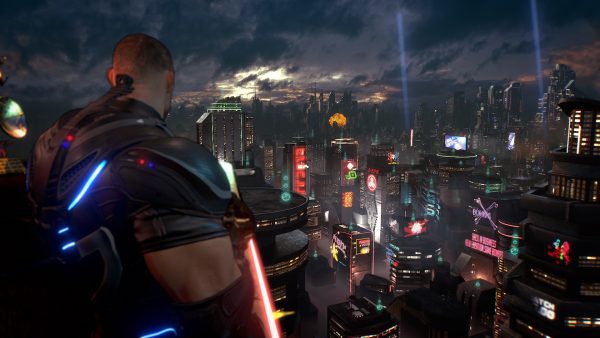 Microsoft's biggest problem in recent years has been the Xbox One's lack of exclusive titles. This has made it hard for them to entice PlayStation 4 owners to pick up an Xbox as well.
Fortunately, Microsoft seems intent on addressing that issue in 2018. At this years E3, Microsoft revealed a host of indie titles – including the stunning The Last Night – that will either be exclusive to the Xbox One in 2018 or will be exclusive to the console for a certain amount of time. The potential quality of these releases vary quite wildly but the fact that so many of them exist is still encouraging.
As for big name titles…well, this is where things get a little complicated. We're quite excited about Rare's Sea of Thieves – a multiplayer pirate game with tons of potential – but it has been quite some time since Rare has released a great game. We're theoretically excited about Crackdown 3, but early previews of the title suggested that it is currently plagued by technical difficulties and certain design problems. State of Decay 2 should be as much fun as the original zombie open-world game, but some have suggested that it might be too similar to the original.
If Microsoft's big games turn out to be great or very good, then its indie exclusives – alongside the Xbox's expanding backward compatibility program – should help round out the release calendar.
Sony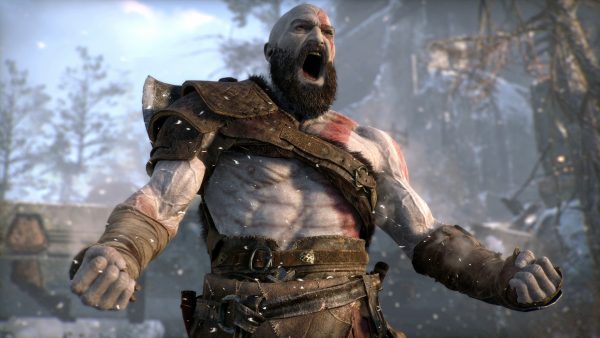 Sony has built the PlayStation 4's market dominance on the foundation of the console's exclusive titles. They will look to advance that strategy in 2018.
So far, they seem to be off to a good start. So far, we know that Sony intends to deliver such big-name exclusives as Shadow of the Colossus, God of War, and – most likely – The Last of Us: Part 2 in 2018. On top of those big name games, they've also revealed such new IPs as Ghost of Tsushima (a samurai action game) and Concrete Genie (a fascinating platforming adventure title). Then, you have the arrival of such titles as Insomniac's Spider-Man, Detroit: Become Human, and the much-anticipated Kingdom Hearts III. There's even a possibility that 2018 could see the PS4 release of Shenmue III.
There are no sure things in gaming, but the PlayStation 4's 2018 lineup seems to have the largest collection of the next closest thing.
Nintendo
Will Nintendo be able to replicate 2017 in terms of the sheer quality of their biggest releases? Probably not, but 2018 is still shaping up to be a great year for Switch owners.
Kirby and Yoshi are certainly the biggest known Switch exclusives, but we actually know very little about each title. Based on previously released footage, though, these figure to be old-school platformers that stay true to each series. Nintendo has also promised to release a mainline Fire Emblem game for the Nintendo Switch in 2018. It's hard to imagine that will not be a must-play given the relative quality of the series thus far.
Nintendo will also surely look to court more indie and third-party developers. Square Enix has already announced the exciting old-school JRPG Project Octopath Traveler, and Grasshopper Manufacture is working on a long-awaited sequel to No More Heroes. We expect that a host of recently released indie games and ports of Wii U titles will help round out the Switch's 2018 library.
Still, it would be nice to know whether Nintendo intends to release at least one more major name game during the year. A new Smash Bros., Mario Kart, or Pokemon game would certainly help raise the appeal of the Switch's 2018 library.
Winner: Sony
It comes down to what we know right now. As it stands, the PlayStation 4 as the largest quantity of quality exclusives. A few surprise titles – or a few disappointments – could upset that balance, but 2018 is looking like a great year to be a PlayStation 4 owner.