We like to keep you up-to-date on the newest 4k content on Netflix, so here's an overview of recently added Original Movies, Series and Specials available in Ultra HD resolution including titles streaming with HDR (High Dynamic Range) on 4k TVs that support it. For more on this, read How to Stream 4k on Netflix.
New Netflix Original Movies in 4k Ultra HD
1922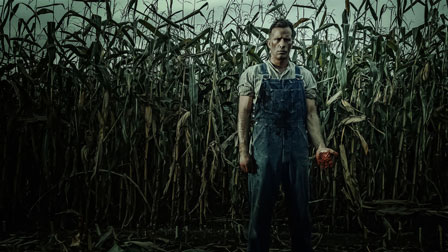 Based on a novella (short novel) written by Stephen King, this Netflix Original Film available in Ultra HD is about a farmer who conspires to murder his wife to get her land, and, even worse convinces his teenage son to participate. The movie was directed by Zak Hilditch (These Final Hours) and stars Thomas Jane, Molly Parker, and Dylan Schmid. TV-MA
The Babysitter
Samara Weaving (Ash vs Evil Dead) is an attractive babysitter named Bee who turns out to be a little more. Judah Lewis stars as the young boy Cole who discovers that Bee and her group of friends are devil-worshipping killers who attempt to stop Cole, at all odds, from telling the world about their "sub-culture."
Jerry Before Seinfeld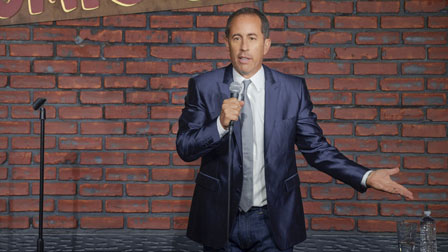 Jerry Seinfeld stars in this stand-up special from Netflix Originals that was filmed at the New York comedy club where his career started. Michael Bonfiglio directed the one-hour documentary which includes archival footage of entertainment legends such as Johnny Carson, Andy Kaufman, and Richard Pryor. TV-14
Wheelman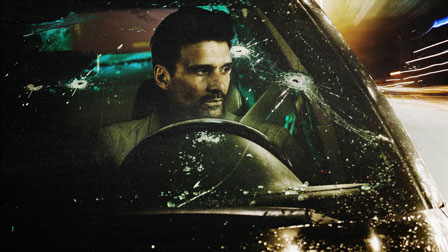 Rated TV-MA for mature audiences, Wheelman stars Frank Grillo as a bank robbery getaway driver who was double-crossed, then embarks on a mission to find those who betrayed him. The movie was written and directed by Jeremy Rush, and is presented in Ultra HD for people who own 4k TVs.
New Netflix Original Series in 4k Ultra HD
MindHunter Season 1 (HDR)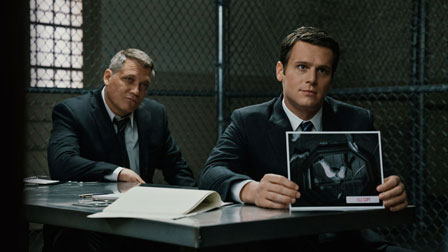 This dramatic new crime thriller executive produced by David Fincher and Charlize Theron takes place in the late 1970s as two FBI agents learn more about the lives and motivations of serial killers. The ten-episode season was written by Joe Penhall (The Road) and stars Jonathan Groff and Holt McCallany as the agents. TV-MA
Alias Grace Season 1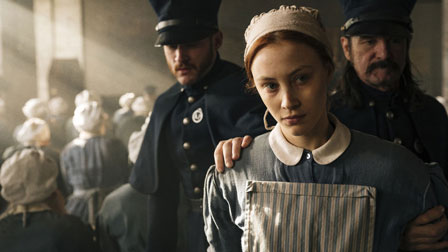 In Alias Grace, a mysterious housemaid is convicted of killing the family she worked for and becomes the obsession of a young doctor. The series stars Sarah Gadon (Dracula Untold) as Grace Marks (Princess) and Edward Holcroft (Kingsman: the Secret Service) as the young Dr. Simon Jordan. The six-episode season is offered in Ultra HD with Dolby Digital 5.1 channel sound. TV-MA
Stranger Things Season 2 (HDR)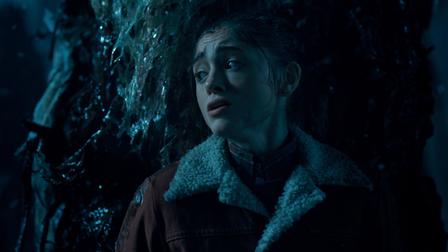 It's the returning series everyone was looking forward to. The Duffer brothers have done it again with a phenomenal thriller inspired by 80's films like Stand By Me and E.T.: The Extra Terrestrial. Stranger Things stars Millie Bobby Brown, Finn Wolfhard, and Winona Ryder in the nine-episode Season 2 that is presented in 2160p (Ultra HD) now with HDR and includes a 5.1 Dolby Digital soundtrack. By the way, ST has been slated through 4 seasons, although exact dates of the '18 and '19 seasons have not been announced.
American Vandal
A satire of crime documentaries, American Vandal is a comedy mystery from creators Dan Perrault and Tony Yacenda in which a high school parking lot is vandalized, leaving 27 automobiles with phallic images painted on them. Tyler Alvarez, Griffin Gluck and Jimmy Tatro star in this 8-episode season that's presented in 2160p (4k Ultra HD) resolution with 5.1 channel audio.
Suburra: Blood on Rome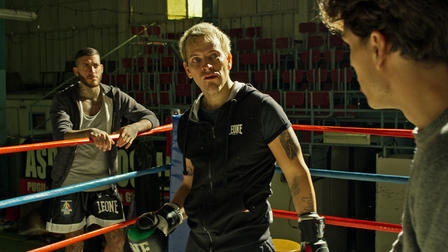 This Netflix Original Series in Italian language (with English subtitles) revolves around a dispute for land in a seaside town near Rome, leading to battles between corrupt politicians, crime factions, and the Vatican. Alessandro Borghi, Giacomo Ferrara, and Eduardo Valdarnini star in the series that is presented in Ultra HD; rated for mature audiences (TV-MA).