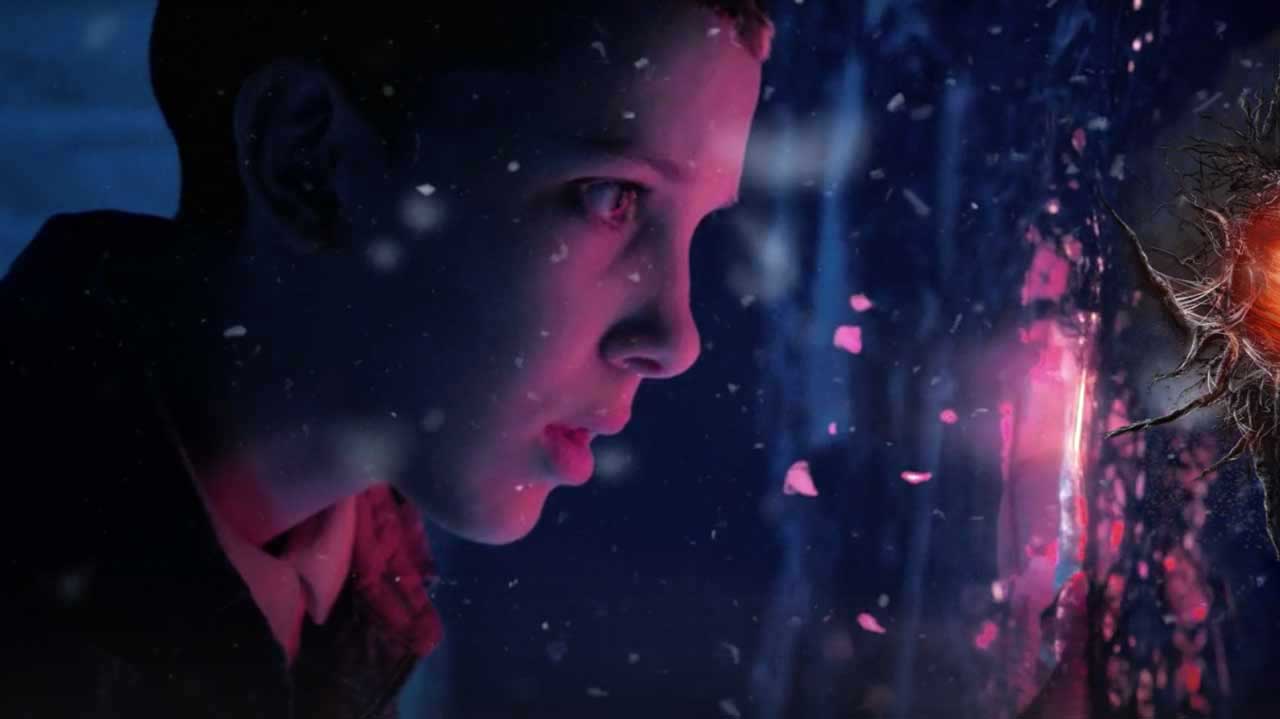 The second season of Netflix's Original Series Stranger Things has been one of the more anticipated returning shows, and for those of us who only watch content in 4k now it was even more welcome. Netflix, along with Amazon Video and other streaming services, offers plenty of titles fit for Ultra HD TVs. And, much of the content features HDR — a color specification that's embedded into the video stream that expands the range of color and contrast on supporting TVs.
Netflix indicates whether or not your TV can stream in HDR with a small icon near the title and audio format (see below pic for reference). If your 4k TV doesn't support HDR you won't see that icon but rather "4k" and/or "Ultra HD." But that's only if you've got the Netflix premiere subscription plan ($13.99 per month) that enables 4k and up to four screens.
Unfortunately for audiophiles most of Netflix's original and licensed content only offers Dolby Digital 5.1, with the exception of the Original Film Okja that features Dolby Atmos.
If you're new to streaming in 4k/HDR, check out the article How To Stream in 4k with HDR. Or, read What Can You Watch in HDR on Netflix.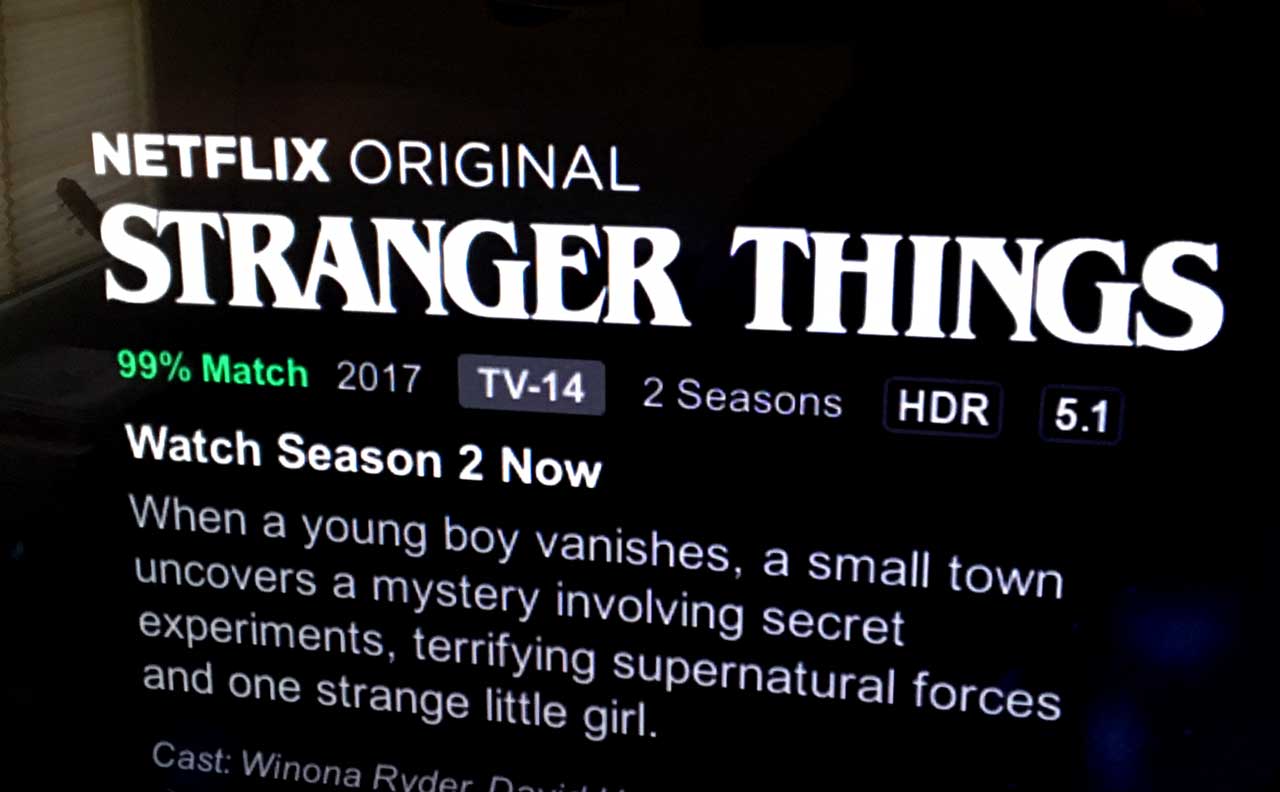 Netflix Season 2: What the Fans Wanted
It may have been a late night for many diehard fans who stayed up to watch the first episode of Stranger Things Season 2, or even binge-watched through the evening (I know I would have if I didn't have to work in the morning!). But without giving away too many spoilers let's just say there's another girl in town with a bloody nose.
While the first season focused mostly on the crew of Finn, Dustin, Caleb and Eleven, this season brings in a different crew, one that seems to have already embraced the powers Eleven has come to terms with, except used them for "darken" intentions. Then, there is still the drama the Byers family is dealing with, which is Jonathan's post trauma.
The soundtrack, cinematography, and overall atmosphere that helped make Season 1 so successful haven't changed much; why fix it if it ain't broke? But I think you'll find this season (as least through Episode 1) is building up to even more complex sub-plots and surprises in the later episodes.