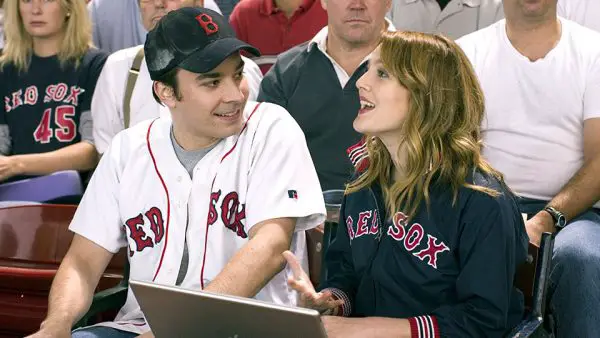 It's the MLB postseason, and no better time than to enjoy a baseball film that stars two of Hollywood's favorite stars, Drew Barrymore and Jimmy Fallon. Whether you like the Red Sox or not, the comedy Fever Pitch encapsulates the baseball fanatic in a way in which anyone who's had a relationship with either a sports team or sports fan addict relate to.
The film was directed by the Farrelly brothers (Dumb and Dumber, There's Something About Mary), and also stars baseball veterans Johnny Damon, Trot Nixon, and Jason Varitek among others.
Today only, you can get Fever Pitch from Fox Digital Entertainment on Apple iTunes for just $4.99 in HD. The movie typically sells for $14.99, so the deal of the day from Fox represents a $10 discount. The $5 deal is for the rated PG-13 version of the film.
Fever Pitch is a 3.74GB (1080p) download, with a total run time of 1 hour and 43 minutes. The soundtrack is offered in Dolby Digital 5.1 surround sound, and subtitles are available in English, Italian, and Russian.