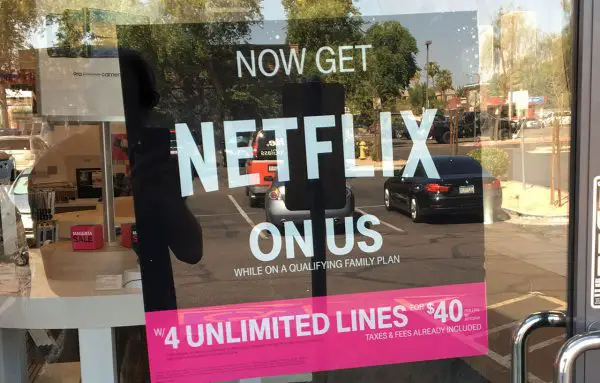 T-Mobile is currently offering free Netflix to qualifying T-Mobile ONE unlimited family plans. This is a great incentive for customers to get the right plan, especially if they currently pay $9.99 per month for the standard Netflix 2-screen plan.
We're not sure if higher-tier Netflix users (those who use more than 2 screens at a time and/or stream in 4k), get a discount or just don't qualify for the plan (please let us know in the comments if you've set this up).
The qualifying family plan needs to have at least 2 users on the T-Mobile ONE plan. Netflix also boasts a 4-phone family plan costs $40 for each line (T-Mobile says taxes and fees are included) that costs $160 per month with autopay.
The disclaimer on all T-Mobile plans is if the data usage of the top 3% percent go over 32GB per month they may notice slower speeds.
The T-Mobile ONE plans includes unlimited talk, text, and data.