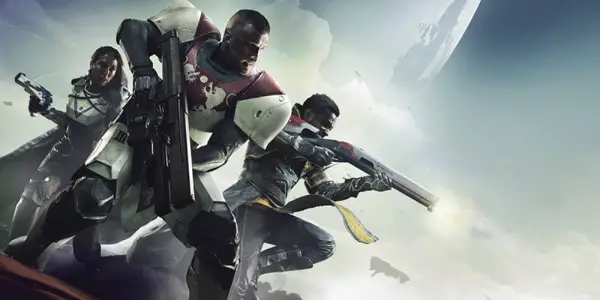 If you were among the millions that played the original Destiny when it launched in 2014, it's extremely unlikely you were completely satisfied with everything the game had to offer.
Of course, that's really just a mature way of saying, "Man, Destiny was an awful game at launch."
The biggest problems with what we now know as "vanilla" Destiny had little to do with technical issue – although there were plenty of those – and more to do with the game's design. Destiny was an MMO without enough content. Destiny was a single-player shooter without a real story. The game's shooting mechanics made it enjoyable to play, but it was clear the game wasn't what developer Bungie wanted it to be.
Destiny got better over time, but it never really became the game that many felt it could be. Leading up to the release of Destiny 2, Bungie re-iterated that they needed to make a sequel to Destiny because an add-on to the original game wouldn't be able to support everything they wanted – and needed – to do with Destiny moving forward.
Now that Destiny 2 is finally here, we can tell you that Bungie was technically telling the truth. However, we're not sure that's a cause for celebration.
See, one of Destiny's biggest problems was that it was designed to run on PlayStation 3 and Xbox 360. As such, the game was never really a visual masterpiece and relied on last-gen design band-aids. Destiny 2 is different. Not only is it designed to run on current-gen consoles, but Bungie even upscaled the game to run on high-end PCs as well as the PlayStation 4 Pro and Xbox One X.
The result is a game that not only looks good but seems much more capable of handling some more substantial upgrades in the future.
However, the key phrase there is "in the future." At present, Destiny 2′s biggest improvements over the original game mostly fall under the category of quality of life improvements. Matchmaking is far better than it ever was. Maps and quest logs are actually useful now. It's easier to design characters that feel different from everyone else's characters. There's actually a story this time around.
That's all great in the sense that Destiny 2 needed these things, but there are few new features in Destiny 2 that leave you saying "Wow, I would have never expected this from Destiny." That's largely due to the fact that so many of the new features in Destiny are features that players have been saying should have been in the game from the start.
This "apology sequel" design raises some interesting questions. Chief among this is the query: "Is apologizing for mistakes of the first game reason enough to make a sequel?"
There are certainly some instances when that is true, but the problem with Destiny is that it asks its most loyal players to put aside the hundreds of hours of progress they made in Destiny in order to play the game they wanted to pour hundreds of hours in from the start.
For some players, that will be enough. After all, Destiny has always been a game that rewards those with a tolerance for repetition. We just hope that Destiny 2's apologetic design eventually grows to show that Bungie has learned something more from their mistakes than when to say that they're sorry.