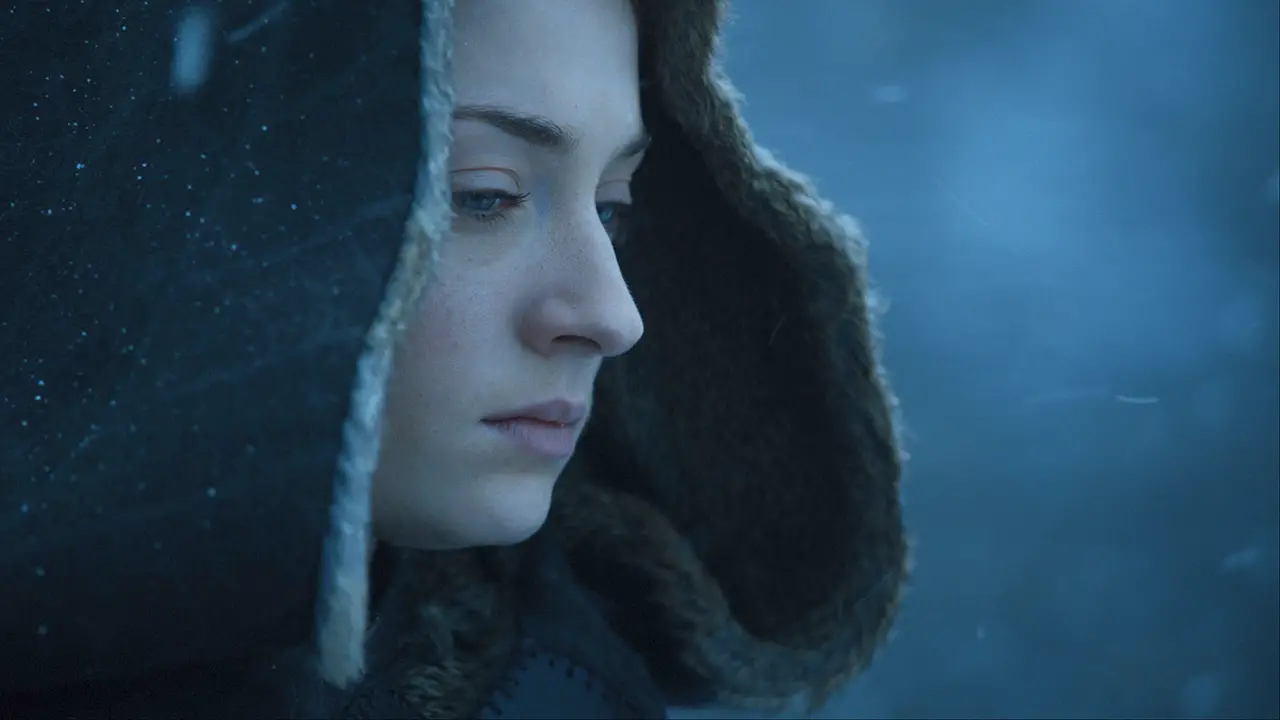 We can get plenty of fodder though from a set of photos HBO released to promote Episode 7, and it's clear that Bran will play a role in the episode (he was mysteriously absent in all of Episode 6).
And there's more: Jamie and Bron appear to be facing a massive army (of Unsullied?), we don't know; Sansa looks troubled in a snowy landscape (is Arya setting her up for something major?); Jamie looks at Cersei like he may be finally ready to reject her motivations; Jon Snow, thawed and distraught, still carries Longclaw (although GOT producers say the direwolf did NOT open its eyes); and Theon, maybe to the irritation of some, will also make an appearance in E7.
One might imagine the season hanging on the conflicts Sansa will face, as she is the oldest true Stark in the North and maybe faces the most challenging decisions of those in power. But maybe more consuming, what will become of Littlefinger?
One thing is for certain though, if fans have felt short-changed by the shortened, 7-episode season, they may get some consolation in the fact that the final installment will be the longest ever. HBO has confirmed Episode 7 will run a total of 79 minutes and 43 seconds.