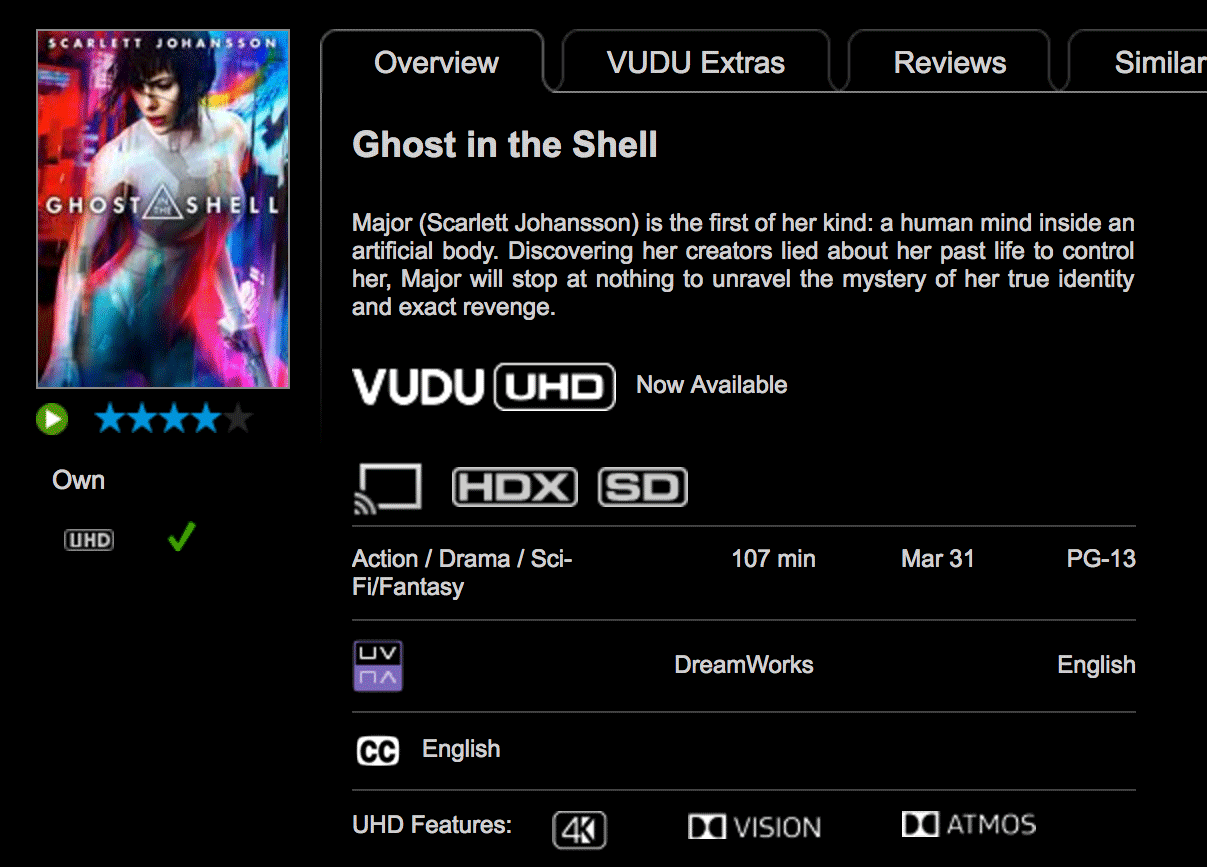 One of the most exciting (and sometimes disappointing) aspects of buying an Ultra HD Blu-ray disc is finding out whether or not the digital copy will redeem 4k UHD. Vudu is one service that's offering UHD copies through UltraViolet, and many titles feature the Dolby combo of Dolby Vision (HDR) and Dolby Atmos audio.
Ghost in the Shell, released Tuesday, July 25th to Ultra HD Blu-ray, includes a digital redemption code for UltraViolet and/or iTunes. But what the insert doesn't indicate is that the code will also validate a UHD copy — a $29.99 value on Vudu.
Why the stickers on Blu-ray combos still say Digital HD copy (HD has always been used to describe 720p or 1080p video) is somewhat of a mystery (or maybe just an overlook). It might be that publishers are playing it safe with Digital HD in case the code won't redeem a UHD copy.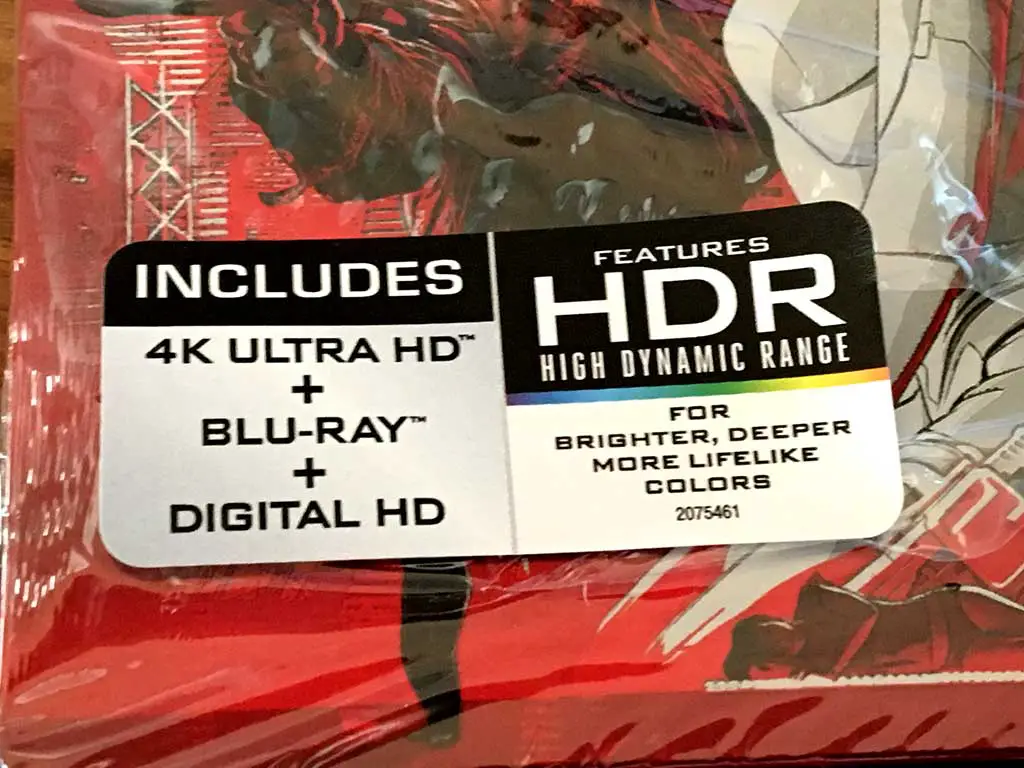 Vudu's UHD format is playable on 4k TVs, and the Dolby Vision HDR on supporting HDR TVs.  The list of compatible devices with Vudu UHD is somewhat limited, but support has recently been extended to include the newest media players from Roku including Premiere, Premiere +, and Ultra, as well as Chromecast Ultra that should be getting a firmware update to support Dolby Vision sometime soon.
Here's a list of compatible devices with Vudu's UHD format, and here's a list of Digital UHD titles available on Vudu.
Are you getting a 4k UHD copy through any other digital services? Let us know in the comments below.