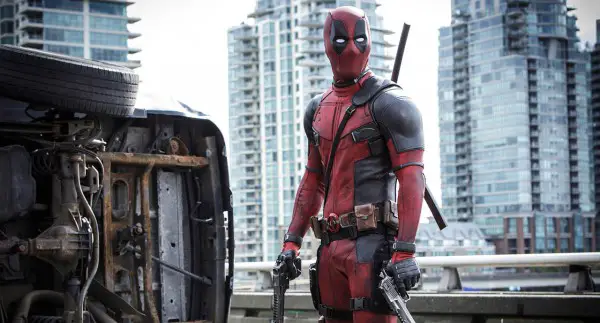 Want to share movies like Marvel's Deadpool on Facebook? You might be in for some jail time. A man from Fresno, California is facing three years in jail for sharing a copy of Deadpool on Facebook — just over a week after the film hit theaters in the US on February 12, 2016.
According to FBI investigators, the film was shared over 5 million times on a Facebook account belonging to one Trevon Maurice Franklin. On Tuesday Feb. 13, the FBI arrested Franklin who goes by the name "Tre-Von M. King" on the social media network.
Franklin faces up to three years in prison for copyright infringement and distribution of copyrighted material.
20th Century Fox and Marvel are producing a sequel to the film titled "Deadpool 2" that's currently in pre-production. Ryan Reynolds will return as the anti-hero (I mean, who else could play Deadpool after Reynolds' performance), that's slated for release next summer on June 1, 2018.
Hollywood is organizing to fight piracy in the digital age. A group of over 30 companies including Amazon, Disney, HBO, Lionsgate, NBCUniversal, Netflix and Warner Bros. have created the Alliance for Creativity and Entertainment (ACE) to combat piracy that has had a huge impact on ticket sales (as in theatrical films) and streaming subscriptions (as in Amazon and Netflix).
ACE partners include Amazon, AMC Networks, BBC Worldwide, Bell Canada and Bell Media, Canal+ Group, CBS, Constantin Film, Foxtel, Grupo Globo, HBO, Hulu, Lionsgate, MGM, Millennium Media, NBCUniversal, Netflix, Paramount Pictures, SF Studios, Sky, Sony Pictures Entertainment, Star India, Studio Babelsberg, STX Entertainment, Telemundo, Televisa, Twentieth Century Fox, Univision Communications, Village Roadshow, the Walt Disney Company and Warner Bros. Entertainment.
Find out more at Alliance4creativity.com.