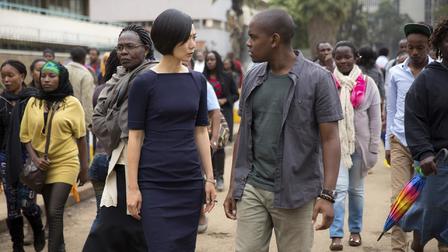 The Netflix Original Series Sense8 will not return for a third season, the LA Times reported earlier today. The series, nominated for one Primetime Emmy, was created by the Wachowski siblings along with J. Michael Straczynski.
But Sense8 was apparently too expensive to continue into a third season. At an estimated $9M* per episode (with a 23-episode run), it's the latest in a bunch of cuts from Netflix that include expensive shows such as The Get Down, Marco Polo, and Bloodline.
Cindy Holland, vice president of original content said in a statement, "[Sense 8] It is everything we and the fans dreamed it would be: bold, emotional, stunning … and outright unforgettable."
Sense8 starred Doona Bae, Jamie Clayton, Tina Desai, and Daryl Hannah. The series premiered on June 5, 2015 and finished its run on May 5, 2017.
*Estimate courtesy On Stride